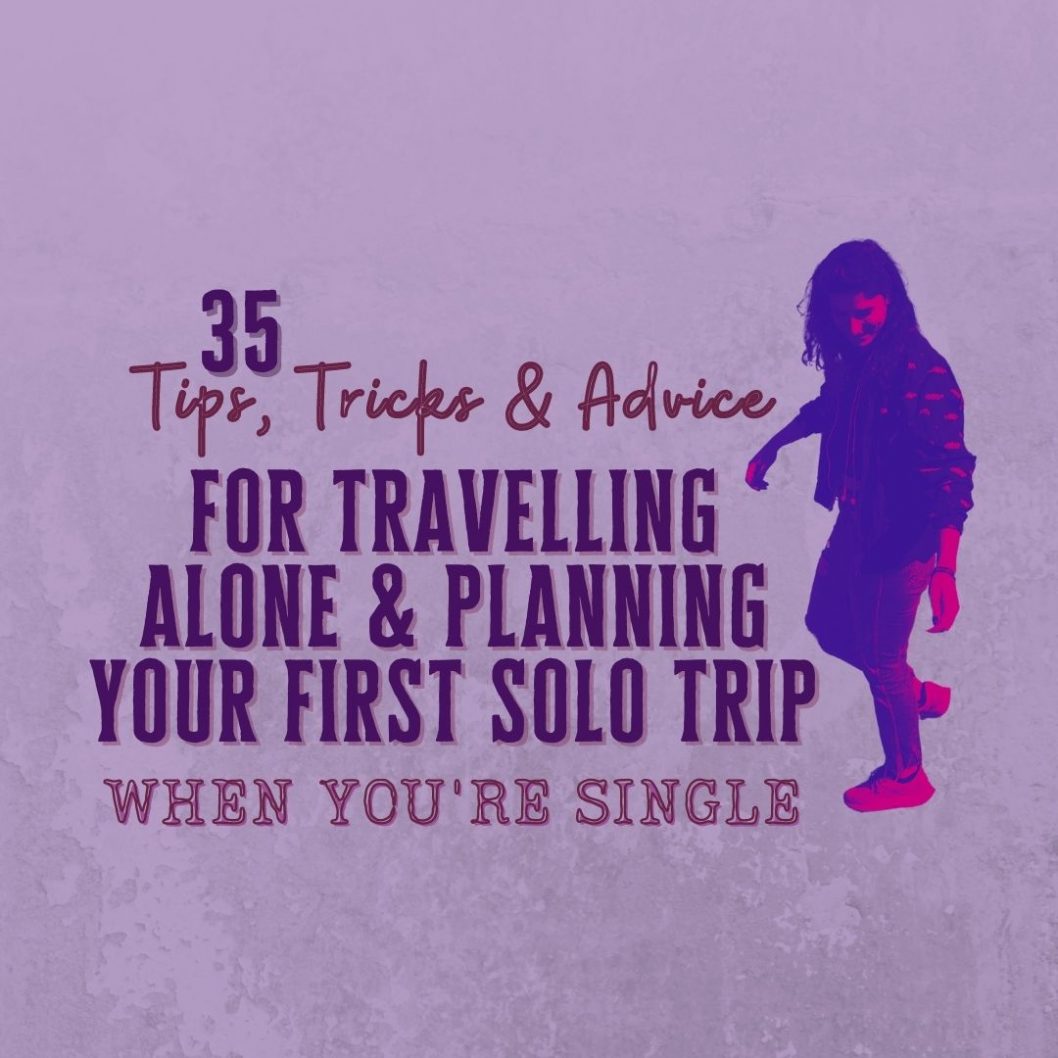 Tips & Tricks for Travelling Alone
These are the top 35 tips, tricks and advice for travelling alone, especially if it's your first solo trip, to help you make the most of it and make it the BEST it can be.
If this is your first ever solo trip, especially if you haven't travelled a lot before… I bet you have many questions and concerns. This post will provide you with my top, best advice to help you during your solo travels. Especially if you have no idea how to travel as a single woman. Or if you're wondering, is it OK to take a trip by yourself? Is a solo trip a good idea? Not only is it okay and a wonderful idea, it's also one of the best ways to grow closer to yourself. As well as grow stronger and more confident. Solo trips are also a great way to take advantage of your single life freedom. They will provide you with new and exciting adventures and experiences.
If you're struggling to even start planning your first solo trip (or any one after), make sure to read my previous post – "How to Plan Your First Solo Trip"
PREPARING FOR YOUR FIRST SOLO TRIP
As with anything in life, it's always important to come prepared. So you don't waste time, and make the most of the time you have. For more on planning, you can read my previous post – "How to Plan Your First Solo Trip". Here are a few of the top preparation tips:
1.

Make a list of places in advance
Do some research online, read articles and check the places on google maps. Either write them down or save them on your phone. Add as many places as you can, just so you have options in case others don't work out. I like to add more than I need, or make a separate "backup list".
2.

Create a map
I like to save all of the places I want to go in a list on google maps. It's easier to go back to, I can always see and know exactly where they are. And how far away, and in relation to other places, then plan accordingly. For example: If two attractions are near each other. Or if there's a cafe / restaurant near one of the attractions.
3. Know the place you're going to
I touched on this briefly in "How to Plan Your First Solo Trip". And I want to stress this out further, because it's super important. It will help you feel less scared, more prepared and safe. Get equated with the place on google maps, especially the areas you'll be staying. This way you are more efficient with your time and waste less of it on trying to get oriented.
4. Get acquainted with the customs, rules, laws & regulations
I touched on this as well in "How to Plan Your First Solo Trip", and I want to stress this again. Different countries have different rules, and you want to make sure you follow them. To do so you need to know what they are. You should ask locals once you arrive to make sure, but also do some research and come prepared so you don't get into trouble.
5. Prepare for your safety
In the next section I'll list the important safety tips, and you should make sure to prepare for them in advance. As well as creating an "emergency kit" for yourself, with all emergency numbers and places. Your insurance details and any other information you may need. Have them organised and with easy access.
SAFETY
When travelling alone your safety is even more tricky, because you don't have anyone else with you to depend on. You have to take care of your own ass and protect your own back. Which can make you even more anxious, so save yourself some pressure where you can, and prepare for it in advance.
6. Share your location & plans
Choose a family member or a friend to always share your location with and send them pictures as proof. You also want to share with them your plans and the main details. Such as, where you'll be, your accommodations, flight numbers, bus & train details. etc.
7. Bring emergency cash with you
It is so important to have a bit of extra cash with you, which you only use in case of an emergency (god forbid). If you're stuck somewhere and can't find an ATM, or if you're at a place that doesn't take credit cards. Or if your cc gets stolen or doesn't work.
8. Split your cash
I prefer to use a card, but if you do bring cash (this applies to you emergency cash as well), make sure to split it up between your bags or compartments. Don't keep it all in the same place.
9. Keep your personal information on you at all times
Just in case something happens, god forbid, make sure to always have at least a piece of paper with your name, emergency contact, etc. Keep it on you at all times.
10. Stay away from "bad places"
Another great reason to do research before you fly is to know what the bad parts of the city are. Where you shouldn't go, especially at night. If there are certain places you want to go and don't want to go alone… Maybe try to find someone you've met to go with you.
11. Be alert at all times
Try to be aware of your surroundings, keep an eye out for anyone or anything suspicious. Keep your head up, and don't constantly look down at your phone. When you're constantly checking your phone, and especially your maps, it puts a target on you as a tourist. If you need to, find a quiet safe spot and check your phone.
WHAT TO DO, WHERE TO GO & ATTRACTIONS
Choosing the right destination and attractions for you, can make or break your trip. You can read all about choosing the right destination for you in my post "How to Plan Your First Solo Trip". In general, you want to make sure what there is to do (IF there's even what to do). And what you want to do. Don't leave it all for the last minute, or wing it.
12. Do research before you fly
This is the best way to find out what to do and know in advance what suits you and your timeframe / schedule best. Either search on google, Pinterest, IG or any other platform you like and trust. I also recommend looking up every place / activity / attraction separately, and reading up about it more (what & where it is, prices, is it even worth it, etc). Also, I recommend searching for things / recommendations that are specifically for solo travellers.
13. Ask people who've been
If you know someone who's already travelled to the destination, they can give you great recommendations. Especially if they were there recently, and even more so because they likely know you, and what you like. They can also help you decide between places and attractions.
14. Ask locals
Especially if you're struggling to find places online, and in small places that don't really have a lot of known things to do. This is also the best way to discover hidden gems. Whether it's your airbnb host or at the front desk of your hotel / hostel, you can also ask a clerk at a store you go into, or a cafe worker who can recommend other places.
15. Don't rely solely on "influencers"
By now it's become a running gag – Instagram vs. reality. It's not just a joke, it's completely true. And not only because they make it look more perfect than it actually is… But also because a lot of them don't really know what and how to recommend. You probably want more than just the picture perfect places. Which is why I recommend checking first with the locals who know best.
16. 1-2 attraction/s a day
Depending on how much time you need for each, I would recommend doing just one or two attractions per day. Also because they can tire you out, and you want to leave time for just exploring, relaxing and being a bit spontaneous. Or if you choose to spend more time on something, or find something new you want to do. Also, if you're on a budget, it makes more sense to try and limit it to the best ones.
PACKING
I have a whole blog post about How to Pack for a Solo Trip, and the following are the top most important tips. Your suitcase, and what you pack in it, is essentially your 'home' for the duration of your trip. So it's important to pick & choose carefully what you bring with you.
17. Check the weather before
It's important to not only look up the weather, but understand it as well. When I flew to Vienna I miscalculated the weather, and needed to buy some shirts. Which was annoying, and an expense I could've saved on. Make sure to understand how hot or cold it is and what outfits are most recommended.
18. Try on everything before you pack it
This apparently doesn't go without saying, trust me. You want to make sure all of the clothes you pack are clean, still fit you and are comfortable. There's nothing more annoying than arriving at your destination and discovering you packed something for nothing.
19. Pack down
Personally, I hate dragging a bunch of heavy luggage around, and I'd rather pay for laundry. I like to set out everything I'm thinking of packing. That way I can see with my own eyes just how much it all is. Then I start to filter out all the things that I don't actually need, without being lenient.
MONEY & EXPENSES
Depending on how long you decide to travel for, you need to estimate the amount you want to spend per-day. I've tried winging it and just going with the flow, because I'm cautious and I trust myself not to overspend. Even I, though, have a harder time keeping track while I'm travelling. Which is why it's important to create a money / spending plan before you fly.
20. Budget
Create a budget for each aspect of your trip – food, shopping, accommodations, etc. Set a budget for the whole trip, then for each day and for each category. This should be based on how much you have and are willing to spend. This will help you monitor your spendings, and not go overboard or spend too much.
21. Overestimate
This is not to give yourself permission to overspend, this is so you can be prepared for any unplanned expenses. Things will come up, and you will find yourself spending more money on something you didn't anticipate. And that's okay.
22. Look at the card-reader screen before charging
Insist on looking at the price entered on the screen before you pay. I learned this the hard way, and I still feel so, so stupid, and just wish I could go back in time and slap myself. When I was recently in Como, I was buying olives, and I reached my phone out to Apple-pay for them. I usually look at the screen as I pay. Yet this time, the seller was hiding the screen from me. And just as it registered what he was doing, the payment went through. I only later discovered that he charged me 25€.
23. Collect receipts & keep track
If you struggle to keep track of your budget and expenses, you should collect all of the receipts. This will also help you recognise all of the charges on your card and in your bank account. I also like to write every expense on a note on my phone, so I always know how much I already spent. That way, I always know where I stand in relation to my budget.
ACCOMODATIONS
Check out my "How to Plan Your First Solo Trip" post for more information on choosing your accommodations. Here are some extra tips & tricks to keep in mind during your first solo trip. These tips are meant to help you make the most of your chosen accommodations and to use it to your advantage.
24. Free, easy source of information
The best way to get information on: getting around, the best attractions, food & drinks, hidden gems, transportation, etc… Is to just ask at the front desk (or your host at the airbnb). Keep in mind that they likely get commission, so they may try to sell you a tour (which is also fine if you'd like). They can give you a free city map, point out the main landmarks, where and how to get transport and more. You can also confirm with them an attraction or place that was recommended to you and you're not sure about.
25. Use the common areas
Especially if you opt out of booking a dorm room, the common areas (in hotels, hostels and in shared airbnb's), are a great way to meet new people. Even if they don't end up being travel buddies for you, they can at least hangout with you a bit. I met some great people at the lobby or kitchen of the hostel I was staying at. And it was nice to just be social and have a drink with them.
26. Use the kitchen!
This is not only a great way to meet people and have someone to sit and eat with… It's also a great way to save a bit of money. So if your accommodation has one (and you should make sure to choose an accommodation with a kitchen)… Make good use of it. You can store food in the fridge and cook for yourself meals, or at least warm them up.
27. Make coffee & tea
I also like to get a jar or bag of coffee to have with me. It may not be a huge amount, but it does save me some change on constantly buying coffee (or tea). I would even bring a reusable mug with me.
28. Use the laundry room!
As I mentioned above, I'd rather pay for laundry than drag around a huge, heavy suitcase. In most cases, your accommodation will have a washing machine, and it won't even be expensive.
MEETING PEOPLE
Above I mentioned using the common areas, and in general your accommodation is a great place to meet people. Whether you get a shared airbnb or a hostel (even at a hotel). Which I also mention in my post "How to Plan Your First Solo Trip". Below are a few more tips on meeting people and travel companions during your trip.
29. Find a companion online
This is a great option for you if you're feeling anxious and need this extra push. There are many groups online, especially on Facebook, where you can find fellow solo travellers. Whether it's people who are also travelling to the same destination and can meet you there, or people from the same country as you who are travelling on the same dates as you. Or at least one of the directions, especially for a "soft landing".
30. Go on a free city tour
I've mentioned this before, and I'll keep doing so, because this is not only one of the best ways to meet people… It's also a great way to see the city and feel more comfortable on your own. As I've also mentioned, a city tour is also the perfect self-date. This is a wonderful opportunity to get over your shyness or awkwardness and just meet new people and even travel companions. Or at least just be a bit social. Also, it's very likely there'll be others there who are less shy than you, who will strike up a conversation. So all you really have to do is show up, and they'll do most of the work.
31. Find an excuse to talk to someone
If you're feeling particularly awkward and don't know how to strike up a conversation… You can find an excuse to talk to someone that doesn't make you feel shy. Like asking to borrow a pen, or where and how to get somewhere. If you're sharing a dorm room it's also much easier. You can ask if a bed is taken or how to use a locker, and more. Then you can try to use that momentum to continue the conversation.
32. Getting over shyness to prevent other awkwardness
I found that I'd rather suck it up and get over my shyness to help me with other areas of my trip. It's worth that short moment of awkwardness, to be able to have someone to hangout with and even explore and tour the city with. It will help you feel less alone and lonely. Getting over this shyness, will prevent you from having to face your awkwardness of showing up alone to every activity and attraction.
DOCUMENTING
You want to find the right balance for you between being in the moment, being present in your solo trip… And also document it in different ways, to help you look back and remember it in the future.
33. Write things down
I cannot stress this enough, there's a limit to how much you can remember. So make sure to document the special moments, especially if you want to share them later. This not only gives you an outlet for what you're going through and feeling… It also keeps track and gives you easy access to it all.
34. Don't experience it behind the lens
While I understand the need to take pictures, especially in a beautiful place that you've never been to, or views you've never seen before… Try to also be present in the moment. Besides, you don't need ten pictures of one view.
35. Don't be shy to ask for a picture
That being said, when you're in such a special place and on a special trip, it's a great time to overcome your shyness and get someone to take some pics of you, you'll appreciate it later and also use it to show off a bit. I recommend asking someone who's already taking pictures, so it flows and is less awkward. Or someone who's also alone like you, and maybe even someone you met along the way.
SIGN UP up for my mailing list to receive an Embracing Singlehood Bundle, which includes: an Anxiety Relief Bundle, a Self-Care Bundle, a Goal Setting Tracker and a Self-Reflection Journal. You'll also receive exclusive pro tips with every single blog post published!
Stay safe, stay healthy and stay strong!
Michal B.L.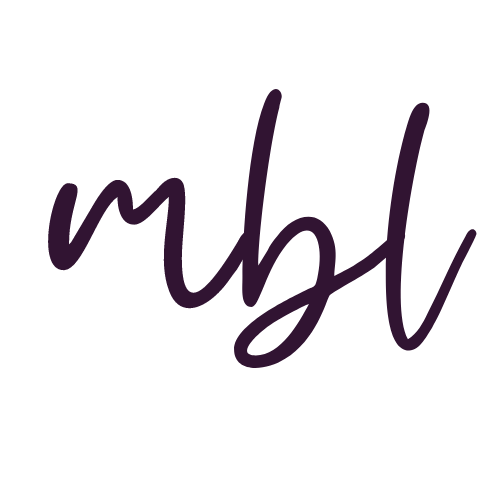 please share, pin and spread the love 🙂