How to Plan Your First Solo Trip
These are the top 6 steps to help you build and plan for your first solo trip, as well as prepare yourself for it.
If there is one thing I learned during my solo travels, it is that I'm capable of so much more than I ever knew. And so are you. It can be very scary to travel alone, especially for the first time. But there's also no better feeling than the one you get during and after your solo trip. And again, especially after your first solo trip. I will write a whole other blog post all about why you should travel alone… But for now, I'll just say it's a great way to challenge and connect with yourself. As well as develop resilience. It's a great way to get out of your comfort zone. And learn that you don't always need someone else to live life, and have the experiences you crave for.
I also plan to publish a whole blog post with tips & tricks for your solo trip, while you're there… But in this post, I want to focus on how to even plan your first solo trip. And what steps you need to take to prepare yourself before you travel.
1. Start small
Before you jump head first into the deep end for your first solo trip, you want to make sure to first dip your toes in the shallows. Take one small step at a time, and slowly build your way up. If you start too big, too fast, you're more likely to give up very quickly. Because it will be harder to succeed when going too big, and when you don't, you will feel like a failure and won't want to do it again. Starting small will also be less daunting, and will help you create a stronger base for the bigger ones later on.
*

Start with a staycation
Before you embark on your first solo trip, I highly recommend starting with a short staycation. This will help you ease into it, especially if you're not used to being on your own. Perhaps a good weekend away will be a great first taste, as well as show you that you're very much capable. And that it's not only not so bad, but also awesome.
* Go to a place you know
When you do go on your first solo trip, perhaps start with a place you've already been and know. For example, my first solo trip was to London, where I've been many times before and have family. It makes it much easier to get started and gives you the motivation and encouragement you need to take that first step.
*

Don't go for so long
Don't book a one way ticket or a long round trip right away. Because it's so much scarier. Just having the return ticket is a great comfort, as well as knowing that it's just a few days. Perhaps even a short or a long weekend. Later, when you feel more comfortable you can go for longer. Even if you love your own company, it can be very daunting to go for so long so fast.
2. Choosing your destination – a "solo-travellers friendly" place
Choosing the right destination can also make or break your first solo trip, and if you don't choose the right one, it may cause you to not enjoy it and maybe even suffer. Which may also prevent you from going on any other solo trips. You want to choose a place that will provide you with a positive experience and encourage you to do it again.
*

A popular destination for solo travellers
When you do your research to find a place you want to go to as your first solo trip, make sure to check if it's a popular destination for people travelling alone. Yes, you want to learn to be on your own, but that doesn't mean you need to be alone the whole time. In fact, meeting people will upgrade your trip. Also, knowing that there are fellow solo travellers will help you feel less awkward and alone, even if you don't meet a lot of them. It's also a good way of checking whether it's even a suitable destination for travelling alone.
*

Choose a safe place
Make sure the destination you choose is one that is safe for solo travellers, especially if you're a woman. Do some research online and try to go for a place that is known to be fairly safe, and choose the one best for you. This will give you a sense of comfort and make the whole process so much easier. For example, I went to Austria, which is considered a safe country and I felt very at ease there. On the other hand, I wouldn't go to a 3rd world country as a first solo trip. Nor would I travel across the world, it's best to go as close as possible for your first trip alone.
*

Go to a touristy country
Choose a place where you can definitely meet more people, and that is also more equipt for tourists as well. As cool and appealing as it can be to go somewhere exciting, which may not be as touristy… I don't recommend that as a first solo trip destination. It will make everything scarier and complicate the trip. Again, start simple and work your way up.
*

Start with a city trip
Even for the most enthusiastic hikers and campers, going on an intricate nature trip as a first solo trip, isn't such a great idea. Nor is going somewhere where you need to rent a car and start driving around in a foreign country. As great as that can be, I would start with a simple city trip, where you can walk or jump on a bus or train. Especially if you're new to getting around alone.
*

Check the local attractions
This is a great way to know if a place is suitable for you. Make sure to do some online research, or ask people who've been, what there is to do there. You don't want to go to a place you won't have anything to do and will just be bored. Instead, choose a place that not only has more attractions, but also ones that you would enjoy most.
3. Choosing the best accommodation for you
This is not the time or place to try out cool and quirky new places. As cool as it can be to choose a rustic cabin in the middle of nowhere, your first solo trip is not the best time to try it out. You also want to choose a place that will help you feel safe and comfortable, especially since it's basically your home-base and safe space during your solo trip.
*

A central location
Speaking of middle of nowhere, make sure to choose an accommodation at a place that is easy to access. It doesn't have to be right bang in the city centre (although that can be ideal). But it should be in a place you can get in and out of easily. Make sure there's a nearby bus or train station as well. And certainly make sure it's in a safe neighbourhood.
*

Popular for solo travellers
Your accommodation is the prime place to meet new people and fellow solo travellers. Which is the main reason why you should choose a place that is recommended for solo travellers. It will also help you feel less alone or awkward about being alone. Also, make sure not to go to a place known for families or couples. The best way to check this is by reading blog posts and reviews.
*

Meeting new people
As I mentioned, your accommodation is the number one place to meet people. Whether it's to hang out at the common spaces, in the shared room, or even for going out with. It can also be to just have someone to talk with in the morning or night before you go to bed. Also without talking, it's nice to have more people around sometimes, especially to feel more safe.
*

Hostels, hotels and airbnb's, oh my!
Hostels are the best all around; If you're on a budget, want to meet more people and have a great place to hang out at. But if you feel like it's too much too soon for your first solo trip, you can also go to a hotel, and maybe meet people at the lobby. There are also some airbnb's where you can get a room at a shared apartment with more tourists. So you get your privacy and to meet people as well.
4. Doing research
As I mentioned above you need to do research before you actually embark on your first solo trip. First to find your destination, then to plan out your solo trip once you choose the best destination for you. Doing research will help you be more prepared and waste less time on it once you're there, especially if it's a short trip. Knowing what you're going to do, at least for most of the time, will also make it less daunting. Because there's nothing much as scary as the unknown, right?
*

Basic rules and laws
You don't need to go overboard with this, but I would recommend doing basic searches on the local laws, to help you avoid getting into trouble. Many things you may be used to in your home country, may be frowned upon in others. It may even be a more severe law there than in your country. Like smoking or drinking at certain places, or crossing at a red light, etc.
*

Specific safely guidelines
Knowing the basic laws, as well as some safety guidelines will help you feel more safe and at ease during your solo trip. For example, which neighbourhoods or places to avoid, safest forms of transport, etc. I would also make a list of all the local emergency numbers and locations of the nearest clinics, hospitals and police stations.
*

Places to go and Attractions
Look up the best places to go and attractions to do, and make sure to focus on the ones best suited for you. And that will help you enjoy your solo trip as much as possible. I also like to look up the most iconic places and attractions this destination is known for. For example, you can't go to London without visiting Covent Garden, Buckingham Palace, Piccadilly Circus, Big Ben, Trafalgar Square, and more.
*

Restaurants, bars and cafes
Similarly you also want to look up the best places to eat and drink. Not only to make sure they have what you like, or to avoid going to all of the wrong, most expensive places (just because it's the only thing you can find at the peak of your hunger)… But also to find the most recommended places for solo travellers and diners, where you can feel most comfortable. Here as well, I like to look up the local cuisines I want to try. For example, you can't go to Vienna without trying their Viennese Schnitzel.
*

Public transportation
Knowing how the local public transport works beforehand will also save you some hassle and a lot of time wasting. It's important to know how you pay for rides, where you can get tickets and whether you need to validate them, and which lines you may need. In some destinations you can get daily, bi or tri-daily and weekly passes. I also found a great tip on my Vienna trip, to take one of the central tram lines as a mini tour through the city centre and main attractions.
*

Local weather
Before you choose your destination and the dates of your solo trip, make sure to look up the weather during that time. Depending on your flexibility, you may need to choose your destination according to the season during the dates you're free to travel. Or choose the dates of your trip according to the ideal weather at the destination you want to travel to. You also need to make sure you understand the current weather… So you also know what and how to pack for your first solo trip.
5. Create a list and map
Coming prepared for your first solo trip will also make it so much easier, and help you avoid wasting your precious time. It will also make it that much less stressful, and easier to execute successfully. It will also clear your mind and leave more space to actually enjoy yourself, because it's one less thing to worry about. Also, you can't remember everything you want to do by heart.
*

Make a list for every element
Whether it's on the notes app on your phone or a notebook, create a page for each aspect of your trip. Attractions, accommodations, public transport, extra tips & tricks, etc. Then for each one write down the main pointers you found about them online. The names, numbers and locations of places, important things to remember, etc. This will not only help you remember everything and waste less time, but also be more organised and intentional.
*

Mark places on the map
I also like to create a list on my google maps, one for each aspect. You can mark each attraction, restaurant and cafe, or any other place you want to go to. This will help you see it more visibly and understand where it is and how to get to it. As well as how far away it is from you and other places you're going. I would also mark the emergency clinics and places you're staying.
*

Add more than you need
When you create your lists it's important to make sure to always add more than you need, just in case. It's best to come over prepared than under. Especially when it doesn't take much effort or space anywhere but the page you write it on. Having backup plans, or more places to go to than you need, will ease your mind and make you feel more well equipped. Especially if for some reason a restaurant or attractions doesn't work out, you always have more backup.
6. Final preparations – Extra tips & tricks to help you plan your first solo trip
Check out this post I wrote about packing for a solo trip, it's themed around Autumn, but can also be used for any other season. Just adjust it accordingly.
*

Share your trip details
To help you ease your mind and feel a bit more safe, make sure to share your solo trip details with a friend or family member. Whether it's the places you're staying, flight numbers, itinerary, etc.
*

Get a travel cellular package
Since it's likely a short trip, you don't have to go overboard and get a local sim. But I would recommend getting a travel package from your local courier. It can be a bit pricey, especially for just a few days, but it can ease your mind and anxiety. Most places have wifi, but this guarantees you will always have data and connection.
*

Plan a free walking tour for your first day
Most cities have 'free city tours', which are the best way to see the city and meet people. They're not actually free, as it is customary to leave a tip at the end, but they're still worth it. If you can and the destination you choose has them, try to book a spot for a tour on your first morning. It's the perfect way to see the city highlights, get the best recommendations and meet people. It's important to do it on your first day, because it can help you plan for the other days. As well as meet people to hang out with for the rest of your trip.
*
Bring a book and a notebook
A book is great for those quiet moments where you're alone and need a distraction. Especially if you're eating alone, sitting at a park, or even before bed. A notebook is also a great distraction, but also the ideal way to cherish this experience and journal during your solo trip. Use it to write down your struggles, challenges and peaks. The highs and lows. The special experiences and adventures you want to remember. And maybe even tips you want to remember for the future, or to pay it forward.
In conclusion – come prepared, but also come with an open mind
Personally, I don't like to plan an exact schedule for my whole trip. Even when it was my first solo trip. I like to come with a list of places and attractions I want to go to. As well as things I want to see. Or maybe even a rough outline of what I want to do each day. But I also try to leave some space to be spontaneous and do whatever I feel like doing in the moment. Which is a fantastic way to learn how to let go. Especially if you're always uptight and in control of everything.
Even if you want a full plan ahead of time, I recommend keeping some space for flexibility and changes, to adapt while you're there. You may meet people who invite you along on an excursion with them, which can definitely improve your trip. Or you can just want to go with the flow, which is part of the fun and excitement of your fist solo trip.
SIGN UP for my mailing list to receive an Embracing Singlehood Bundle, which includes: an Anxiety Relief Bundle, a Self-Care Bundle, a Goal Setting Tracker and a Self-Reflection Journal. You'll also receive exclusive pro tips with every single blog post published!
Stay safe, stay healthy and stay strong!
Michal B.L.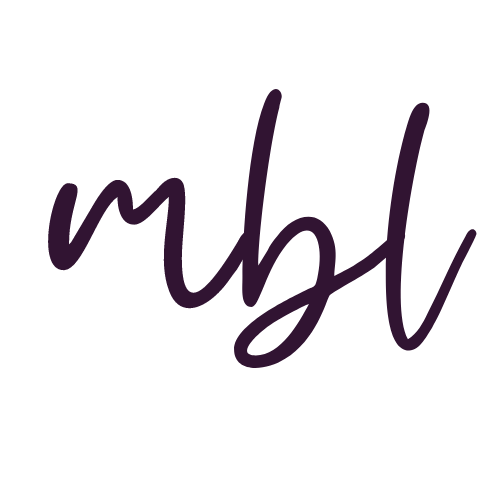 please share, pin and spread the love 🙂