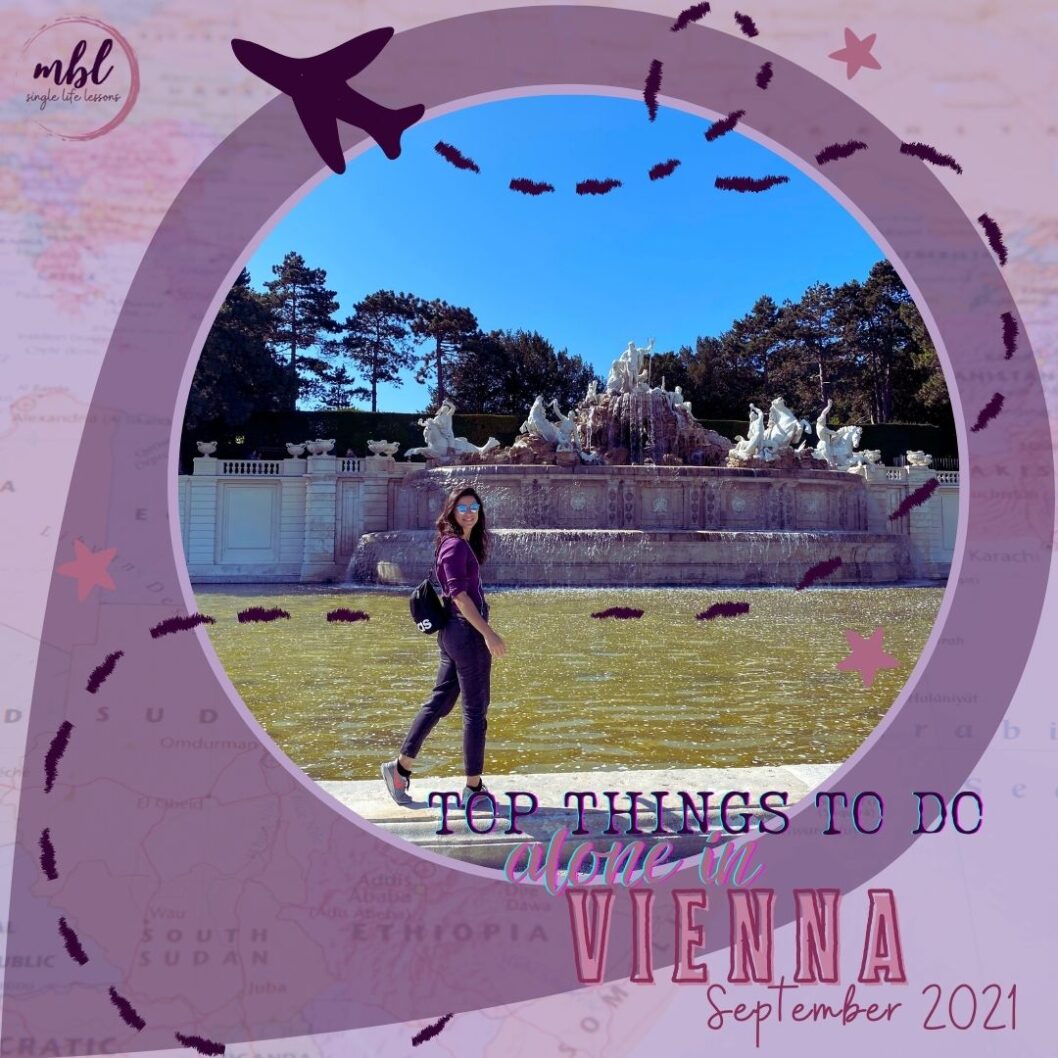 Top Things to Do Alone in Vienna
Traveling alone in Vienna – These are the top 6 things to alone in Vienna, for solo travelers.
This can be tricky because doing attractions alone can either feel lonely, or weird. Not everyone can hang out with themselves without feeling uncomfortable, especially if there aren't many people around them also traveling alone. Sadly, it's quite natural to feel like you stick out like a sore thumb when you're exploring alone. So I've compiled a list of attractions that I did alone, and felt like they're perfect for solo travelers.
Please note that there are so many attractions and things to do in Vienna, and I can't list them all. There are many great sites where you can look them all up and choose your favourites to do. See which ones you will feel most comfortable doing alone. Below are the top attractions that are the best for solo travelers in my opinion.
1. Schönbrunn Palace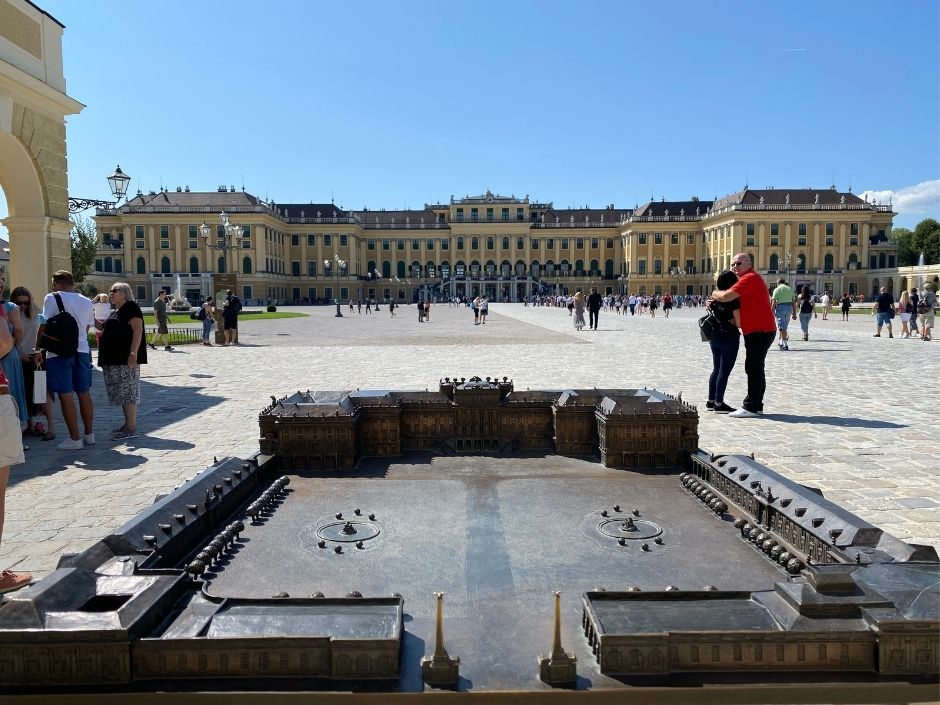 I chose not to go into the palace itself, but I think it would also be a great place to explore alone. I spent an hour and a half just exploring the huge and gorgeous gardens surrounding the palace. There are so many tourists there, that you won't feel like you stick out too much. People are also preoccupied with the place and themselves to really notice. There are also quite a few locals working out and running alone.
2. Free city tour
As I mentioned in my previous posts about Vienna, the free tour is a great way to meet new people. It's also a great way to explore the city and get some tips on where to go, what to do and when. There is so much to see in Vienna, that I feel the free tour is crucial to know what the best of them are. Which ones you should focus your time on, especially if you're limited with it. The guided tours are done by professionals, who can also instruct you on the best places to go. Further, the free tour will take you to all the highlights, city center and old city, which I haven't mentioned in this post.
3. Tram tour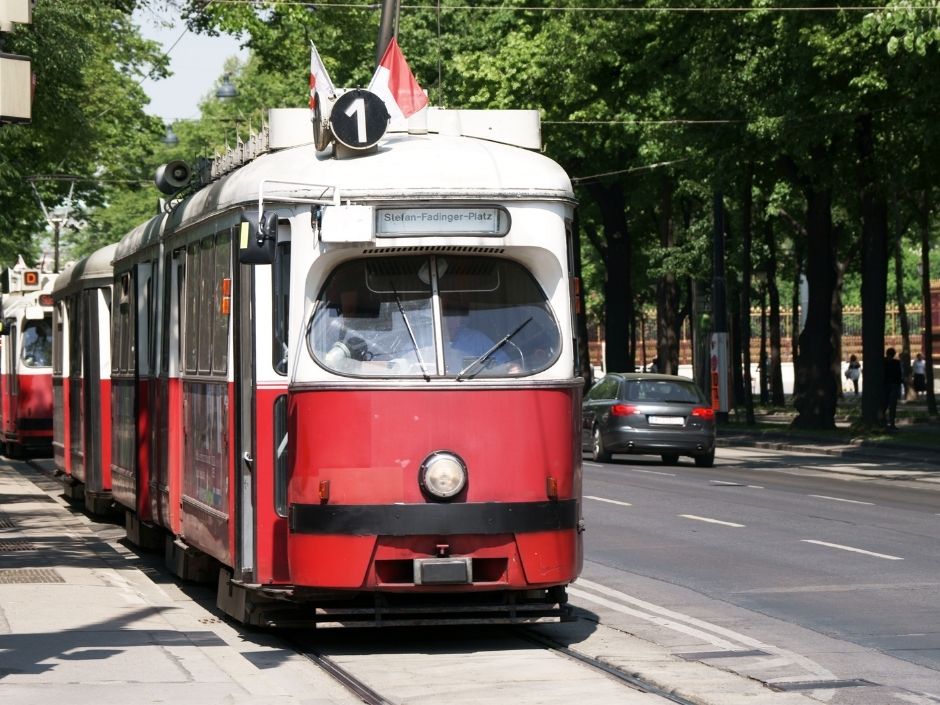 If you're feeling kinda lazy, if you're short on time or if your feet are hurting you can just jump on tram line 1 from Schwedenplatz (platform b – to Stefan-Fadinger-Platz). This tram will take you through the main streets and highlights of the city. Plus, the ride is pleasant, if you're into train rides. It's definitely a great activity to do with yourself. And there are so many people alon on public transport, so you won't feel uncomfortable or out of place.
4. Walk by the colorful homes of Hundertwasserhaus
There are so many wonderful walks you can do with yourself in Vienna… But this was certainly my favourite and most unique. Walking around is far less uncomfortable than just sitting somewhere or going to a place alone. While there you have to go into Hundertwasserhaus Village on Kegelgasse. Then go and get a coffee and apple strudel at the Art Cafe, even though they don't have wifi. The cafe also plays a 20 minute movie about the village and architect that created it. 
5. Naschmarkt
Markets are one of my favourite attractions, no matter where I go, and I always love to discover the best ones. The Naschmarkt is not a very big one, but it is a great one, and a great place to just hang out on your own. You can check out the unique stores, or buy some fresh fruits for a picnic. Or just walk around and soak up the wonderful local vibes. It's also a great place to just sit and grab a nice drink. The market is always filled with people, no matter the time of day, so you're less likely to feel out of place. It's also outside on the street, so it won't feel as awkward to be there alone.
6. MuseumsQuartier
Whether you're a museum person or not, this is a great place to go hang out on your own, or even meet some new people if you wish to. If museums are not your thing, the quartier also has some great restaurants, cafés and shops you can check out, maybe even sit and work or write from. If museums are your thing, they have a great selection of them here. Like the Leopold Museum and mumok, where you can check out some great modern art. Or the Kunsthalle Wien, where you can explore the wonderful contemporary art. And there's also the Az W – Architekturzentrum Wien, the unique architecture center in Austria. Many young students hang out here, so it's very vibrant and fun. There are also many people who go alone to museums, so you're not likely to feel weird about being alone.
Happy & safe travels!
Stay safe, stay healthy and stay strong!
Michal B.L.
CLICK HERE or sign up below and get your own FREE packing list – Autumn Edition!
By signing up you will also receive my monthly Single Life Lessons Newsletter and an Anxiety Relief Bundle, a Self-Care Bundle and a Self-Reflection Journal.
please share, pin and spread the love 🙂