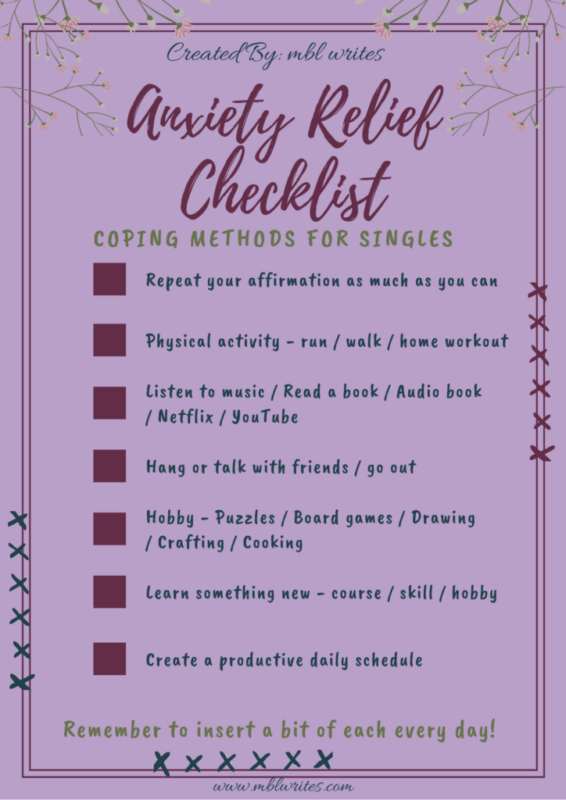 Anxiety Relief Checklist and Affirmations for Singles
In my blog post "Anxiety Relief" I wrote about different methods for coping and dealing with Anxiety. I have created for you a checklist of things you can do everyday to help you cope, especially if you are single and need to do it on your own.
I have also created for you a list of affirmations which you can also use every day. Repeat them to yourself to remind yourself how strong you are, that it's temporary, and that you will get through it.
Side note – overcoming anxiety while single, will strengthen you so much more. There is nothing quite empowering like fighting through a life challenge on your own – with your own forces.
Hope this finds you well and helps. Please make sure to let me know, and if you post it anywhere, make sure to tag me (;
Michal B.L.
Check out these downloadable and pinnable anxiety relief checklist and affirmations: