TheraBox "Cozy" November 2020 Subscription Box Unboxing
Unboxing the TheraBox "Cozy" November 2020 Subscription Box – full review and closeup pictures of all the products that came in the box. + Coupon Code
{This post may contain affiliate links, which means I make a small commission at NO extra cost to you. See my disclosure for more details.}
CLICK HERE and use code MICHAL10

to get 10% OFF your first box!
** Check out the end of this post for the unboxing video I made 🙂
So if you've watched and read my previous unboxing, you know that I had some bad luck with shippings. Unfortunately I received my Cozy box very late and so I couldn't post in on time. But I would still like to share with you my thoughts and reviews of the products that came in this box. You can purchase most of these products on their Happe Shop, and it also gives you an idea of the types of products you can get in the TheraBox.
All You Need Is Love – Ombre Fringe Scarf
This wonderful, cozy scarf comes in either beige or gray. I've seen pictures of it before and was silently hoping to get the gray one, however, I ended up getting the beige one… Which is also very nice, definitely not complaining, but I would have loved to have gotten the gray one. It is definitely super soft, warm and snuggly like they promised and it's definitely a wonderful addition to my winter collection. You can use it in many different ways, and whichever way you choose, it will surely keep you nice and snug. The only miner issue I've had with it, is that it does shed quite a bit. But I still love it.
J&L Naturals – Orange & Cedarwood – Growth Hair Serum
I was actually running out of my usual hair serum I use, so this came just in time. It has a wonderful scent, and is fairly easy to apply. This serum is supposed to promote natural hair growth, which is definitely something I need because my hair grows veeeery slowly. So it's quite early to tell, but hopefully this will actually work. However, it did sort of freeze, or thicken inside the bottle. Maybe because of the cold weather outside, I'm not sure, but it is quite disappointing because it makes it harder to use. It also happened pretty much instantly, so I couldn't have done something wrong that fast. Not sure, but I don't think something like that should be happening. But hopefully it will work just the same.
Scentered – De-Stress Wellbeing Ritual Aromatherapy Balm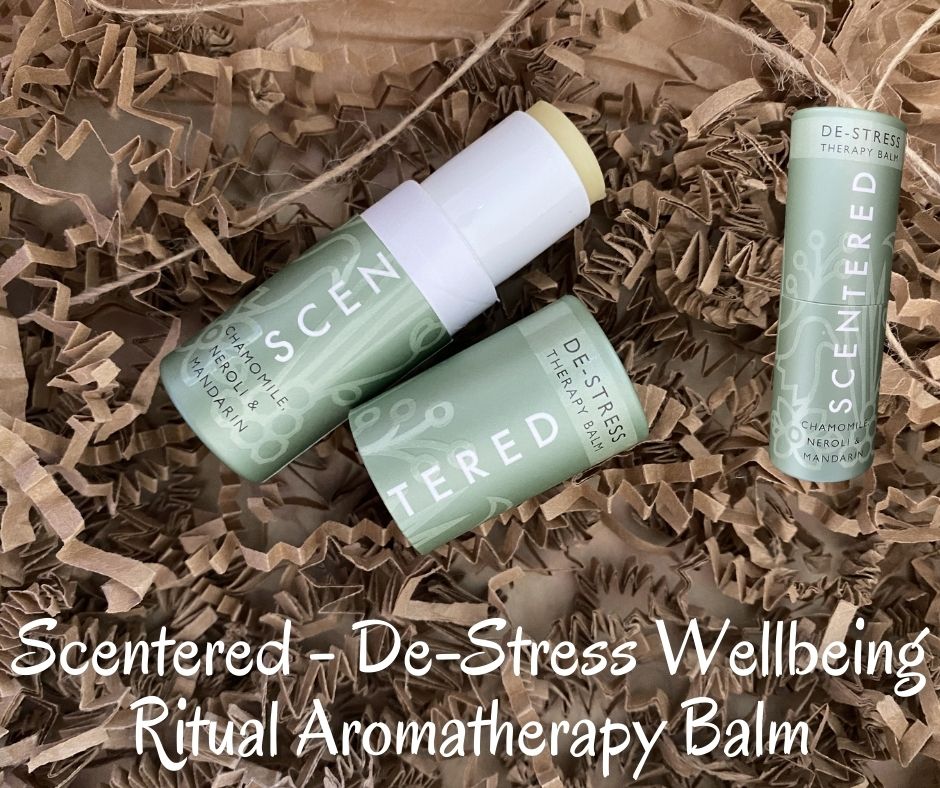 Whether this de-stressing balm works or not, I do love it's scent. This natural balm contains a mix of essential oils that are meant to promote calmness, uplifting, relaxation, tension soothing and more. Personally I don't really understand much about the matter, but I asked my Mum who studied Naturopathy and is an expert in anything to do with essential oils… And she said that it seems quite legit. Their elaboration about the benefits of each oil is very accurate according to her. It's easy to apply and definitely makes me feel good when I use it.
The Happy Shoppe – Felt Letter Board
This is a TheraBox Happy Shoppe original product, and a great addition to your decor collection. You can use the letter to spell out your favourite quote, saying, slogan or anything else that comes to mind. Personally, I used it to write out "mbl writes – Single, Thirty & Thriving" which is the name of my blog and my "brand slogan" basically. It is also a great piece to put in the background of my future unboxing videos.
Tastea Heaven – Beauty Tastea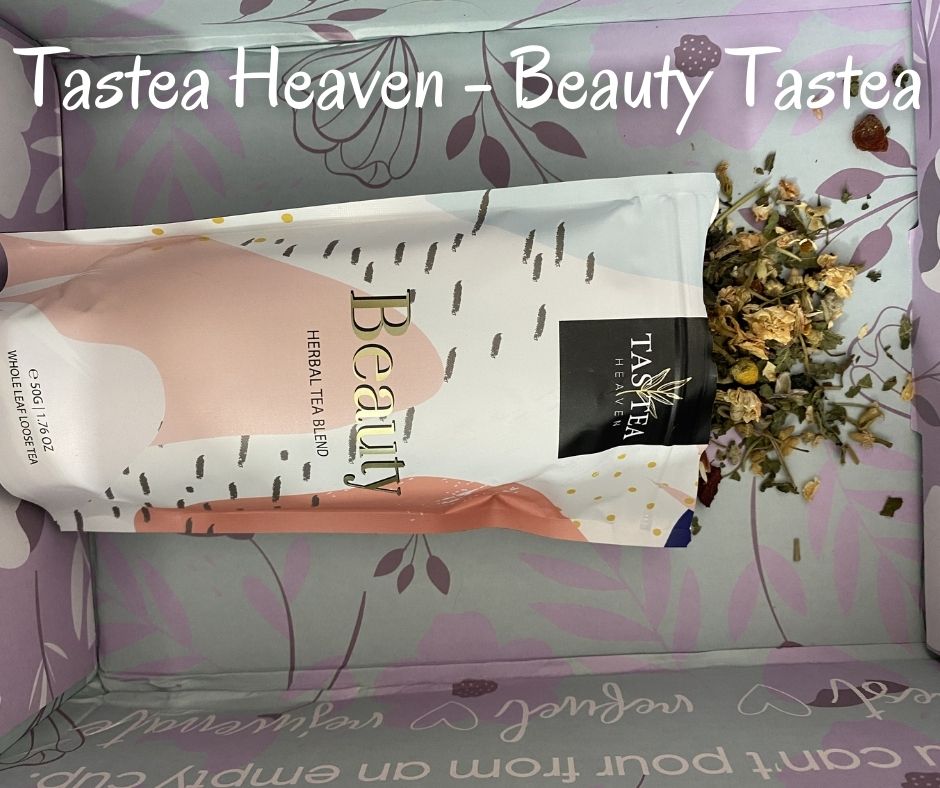 Personally I'm not a huge fan of tea, I'm a coffee gal all the way. However, I do enjoy a nice cup of tea once in a while. Usually at night before going to sleep, so this tea is perfect, because it's decaffeinated. It also has many other benefits like hydrating, soothing and protecting the skin. It contains anti-inflammatory and antioxidant properties to emanate "your health and beauty inside out"… Whether it works or not, I'm not sure, but it is quite nice and tasty. And definitely soothing before bed.
Clear My Head – Clear My Head 2 Go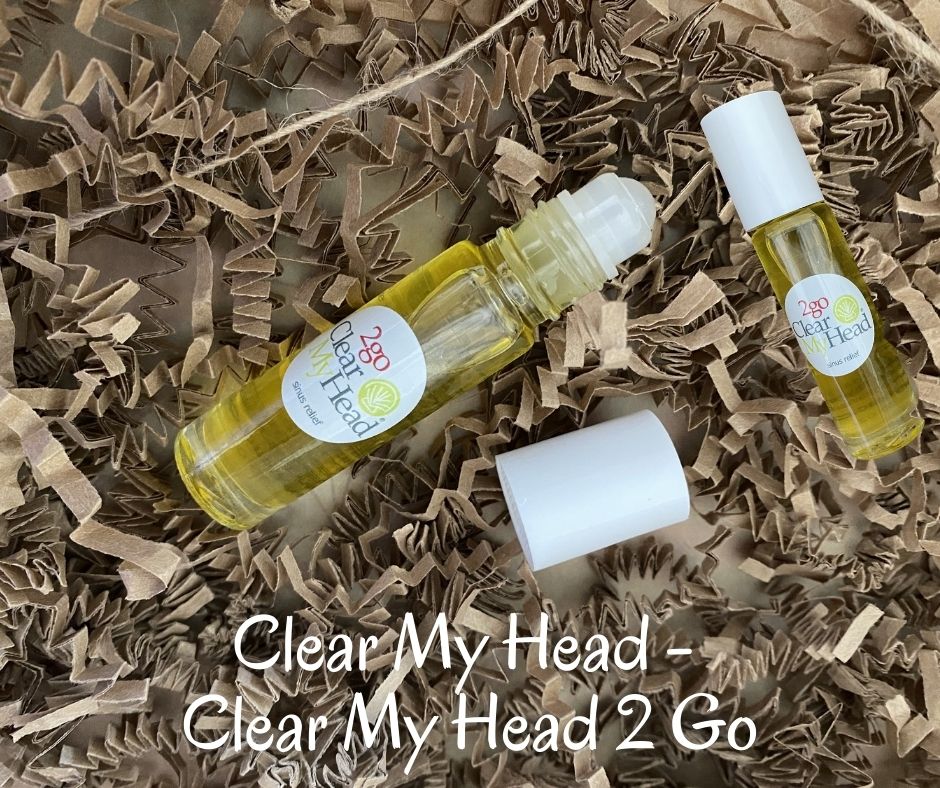 So this roll on oil is supposed to open sinuses immediately and is supposed to be useful for a quick relief. It just so happens that I have been quite clogged up when I got it, but I didn't feel much of a difference. Also, like I've mentioned before, I'm quite cautious with the products in general, and oils specifically that I apply to my face. My skin is problematic and quite oily, so if I can avoid adding on more oils, as natural as may be, I do so. I also didn't find this to be helpful enough to justify it. Although I do love the scent and will definitely be using it as a roll on scent on my wrists and neck.
Meg Cosmetics – Two Step Jelly Mask – Hydrating and Moisturising Mask
I'm always happy to receive new face masks, and personally – I don't think I could ever have enough. I especially love these unique kinds of masks that are not simply regular sheet or cream masks. This two step mask comes with a peeling swab which you use as step one, with lactic acid. Then step two is the sheet mask, which has lavender and viola extract. This mask is supposed to be highly nourishing and hydrating, and while it is really great and I would definitely get and use it again… Not sure how much different it is to any other mask.
This month's Happiness Boosting Activity: My Truth Journal
Again, as a writer I love having notebooks and journals, especially these unique ones. Over the years I've accumulated many of them, and this is definitely one of my favourites. It's daily simple, but so beautiful. Personally I love the simplistic design. I also love that these boxes come with a happiness boosting activity… A tool you can use in your daily life, not only to make sure you are living the best life you can, but also helps you face questions and things you wouldn't know how to otherwise. Especially when single, and you are alone many times, facing hard times and challenges.
Total Value of the box: $170+
CLICK HERE to get 10% OFF your first box! – Use coupon code – MICHAL10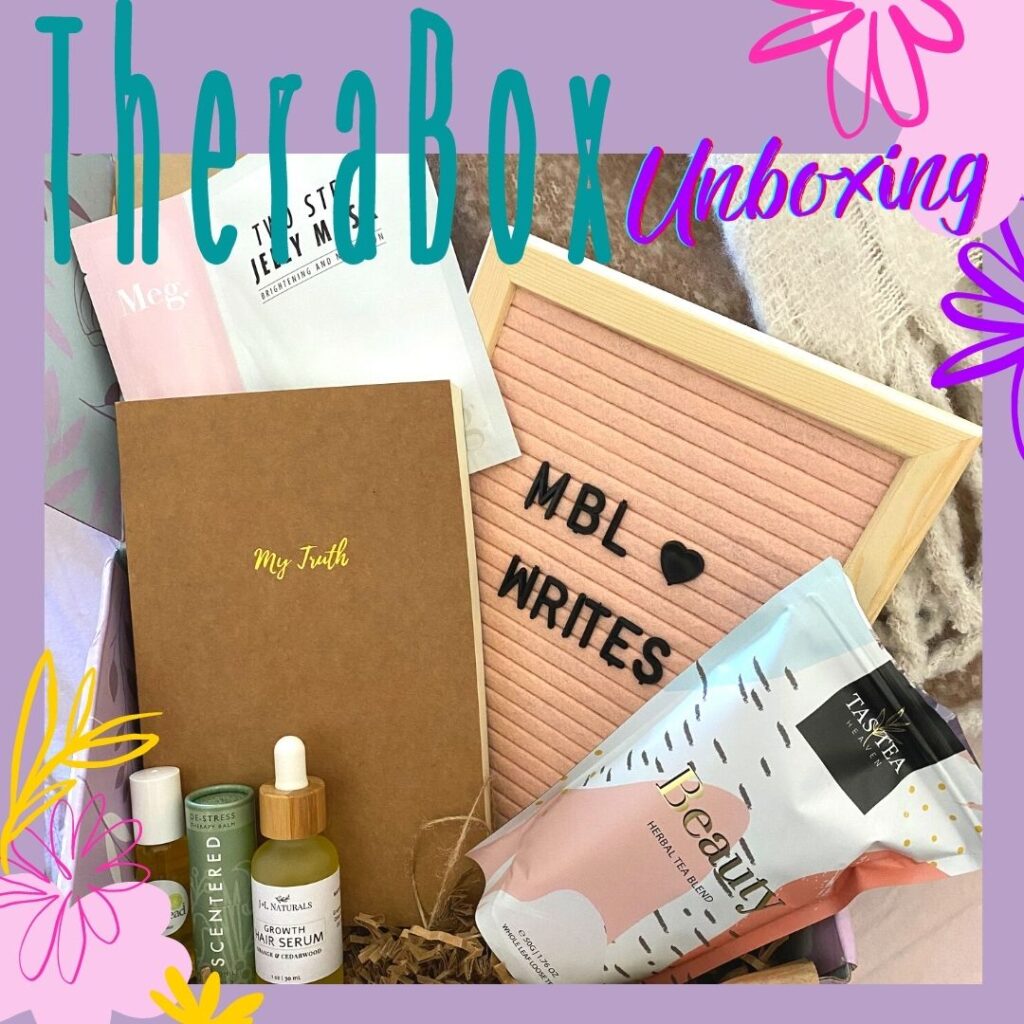 Also, once you order your box, you can shop some of these products on their online shop.
TheraBox "Holiday" December Subscription Box Unboxing Video


** You can also check it out on IGTV or on YouTube
Please share and pin and spread the love 🙂