TheraBox "Amour" February 2021 Subscription Box Unboxing
Unboxing the TheraBox "Amour" February 2021 Subscription Box – full review and closeup pictures of all the products that came in the box. + Coupon Code
{This post may contain affiliate links, which means I make a small commission at NO extra cost to you. See my disclosure for more details.}
CLICK HERE and use code MICHAL10

to get 10% OFF your first box!
** Check out the end of this post for the unboxing video I made 🙂
It has been quite a while since I've last unboxed a Therabox. I've been away for 7 weeks, so I couldn't get the January box unfortunately. But I'm super excited about this one, and it was definitely worth the wait. They have changed the box, I noticed, which I actually like better than the previous one… But either way, what's most important – is what's inside. Which as usual, didn't disappoint.
This month's box was centered all around "Amour" – and what better way to celebrate the month of Love? I wrote a blog post about celebrating Valentines Day when single, and this would definitely be the perfect gift to give yourself. Self love should be practiced and celebrated – it's not selfish. It's actually quite essential for your happiness. So you can be a better person. And when you love yourself properly, you attract better love into your life and don't let in bad ones. Unfortunately though, it's not always easy to practice. In fact, it's very difficult most times. So what better way to help you practice, than with the Therabox? Especially when it's all centered around self love.
VITAMASQUES | GEMSTONE FACE MASKS BUNDLE | WWW.VITAMASQUES.COM | $30+ (£21.99)
This luxurious face mask bundle is absolutely the product for me. I love face masks, and especially sheet ones. At this point I've tried many different face masks, and while most of them don't have much of a difference, these definitely feel more unique and fancy. These masks are great for both greasy, sweaty skin in the summer. And dry, dull skin in the winter. Which is a perfect, and exact description of my skin. Which is super problematic. So I'm very careful with what I put on my skin. The scents are also incredible and they feel good, and soft on the skin. They also left my skin feeling silky smooth and clean and super refreshed.
LUX BEAUTY CLUB | CBD FACE PLUMPER COLLAGEN CREAM | WWW.LUXBEAUTYCLUB.COM | $25
Again, my skin is very problematic and oily, so I really have to be careful which creams I use. Especially in the summer, because many creams make me sweat even more than normal. But this cream is soft, smooth and blends into the skin fairly quickly and well. And best of all, it's not sticky at all and doesn't make me sweat. The scent is not the greatest, but it's also not very strong at all. Which is actually great because it means they don't add unnecessary scent chemicals. The cream is also infused with some great ingredients like: Hemp extracts, collagen, primrose oil and more. This cream is supposed to recharge and refresh the skin, which is exactly what I need. So far I've loved using this cream.
LARITZY | CREAM LIPSTICK (SHADES MAY VARY) | WWW.LARITZY.COM | $20
Personally I'm not a huge fan of makeup in general, and I don't tend to wear a lot of lipstick specifically. But this lipstick is the perfect shade for me, because it's a natural, subtle colour. Which is great for everyday and for going out. It's creamy and super smooth, and it's very easy to apply. It does leave marks on cups and mugs when you drink, but most lipsticks do. The lipstick does fade fairly quickly, which means you need to have it on you to apply throughout the day. Which isn't too bad, or too different from most lipsticks. It's also formulated with shea butter, which is amazing for lipstick. It doesn't dry out and even hydrates the skin, so it actually feels nice on the lips.
SKIN & CO | TRUFFLE THERAPY FACE TONER | WWW.SKINANDCO.COM | $30
This is the third skin & co product I've received in subscription boxes, and the second in a Therabox. The first one was the Truffle Therapy Cleansing Oil, which I got in the Holiday box and absolutely loved. The second was the Truffle Therapy Face Toner which I got in the Causebox and now also in this box. The one I got in the Causebox is already almost finished, which just goes to show how much I use it. This face toner definitely does the job. It cleans and cleanses the skin really well, and leaves it feeling super fresh. Even after I wash my face with soap, in manages to clean it even better.
LOVE YOU TO THE SPOON AND BACK | THE HAPPY SHOPPE | WWW.MYTHERABOX.COM | $15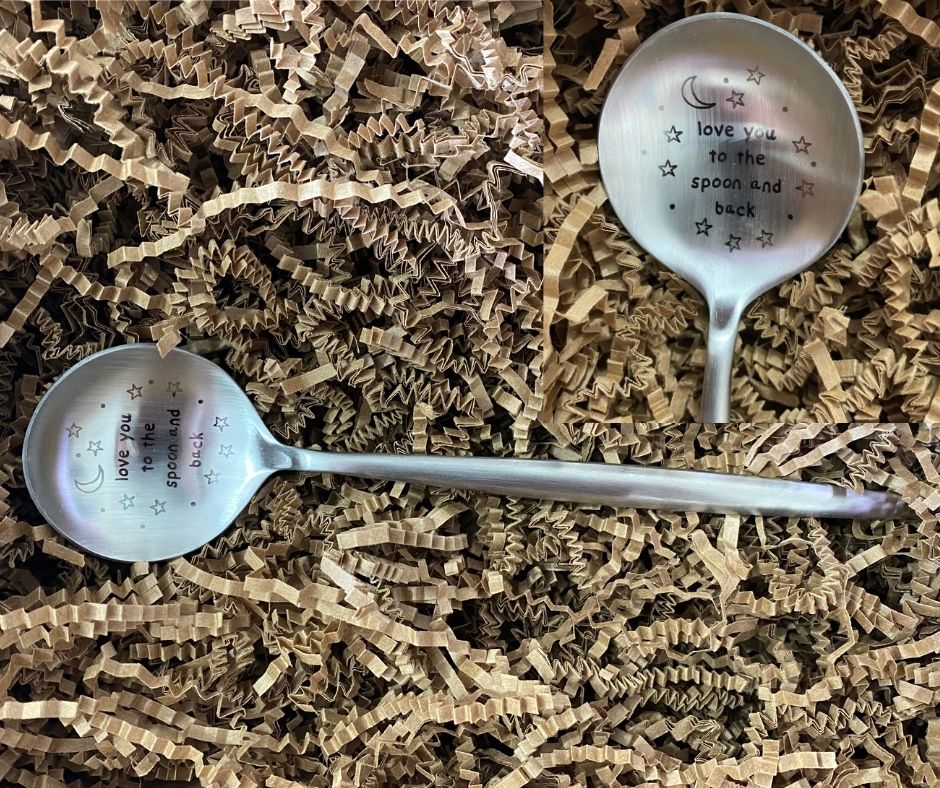 Well, if this is not the most adorable spoon in the world, I don't know what is. This spoon is absolutely sweet, and holds the best message. Both for yourself and for others. It is so cute that it is sure to leave you smiling and feeling happier. It's great quality and sturdy, made of stainless steel. And also is big, and long enough to fit deep containers and hold a good amount of food in it. This spoon is definitely unique and beautiful, and will be a great addition for my kitchen set. Not to mention, that it's the perfect gift and it's something that I never would have thought of getting otherwise.
AMINNAH SKINCARE | WATERMELON SUGAR HIGH LIP MASK | WWW.AMINNAH.COM | $14.99
This is not the first Aminnah product I've gotten in a subscription box, and they are truly proving themselves as worth having. It's too early to tell if it's making much of a difference, but I do think that my lips have been feeling smoother and softer. Also, they've been less chapped. I'm not a huge fan of sweets in general, and in scents specifically… But this watermelon scent is really nice. It's also infused with some great ingredients like: Collagen, Aloe Vera and Vitamin E. it's supposed to reach in very deep and rejuvenate the skin, which is always great to have, especially on dry days. My only issue with it is the glitter, which as glitter tends to do – it sticks and is hard to get rid of. So you need to make sure to wash and clean it away well.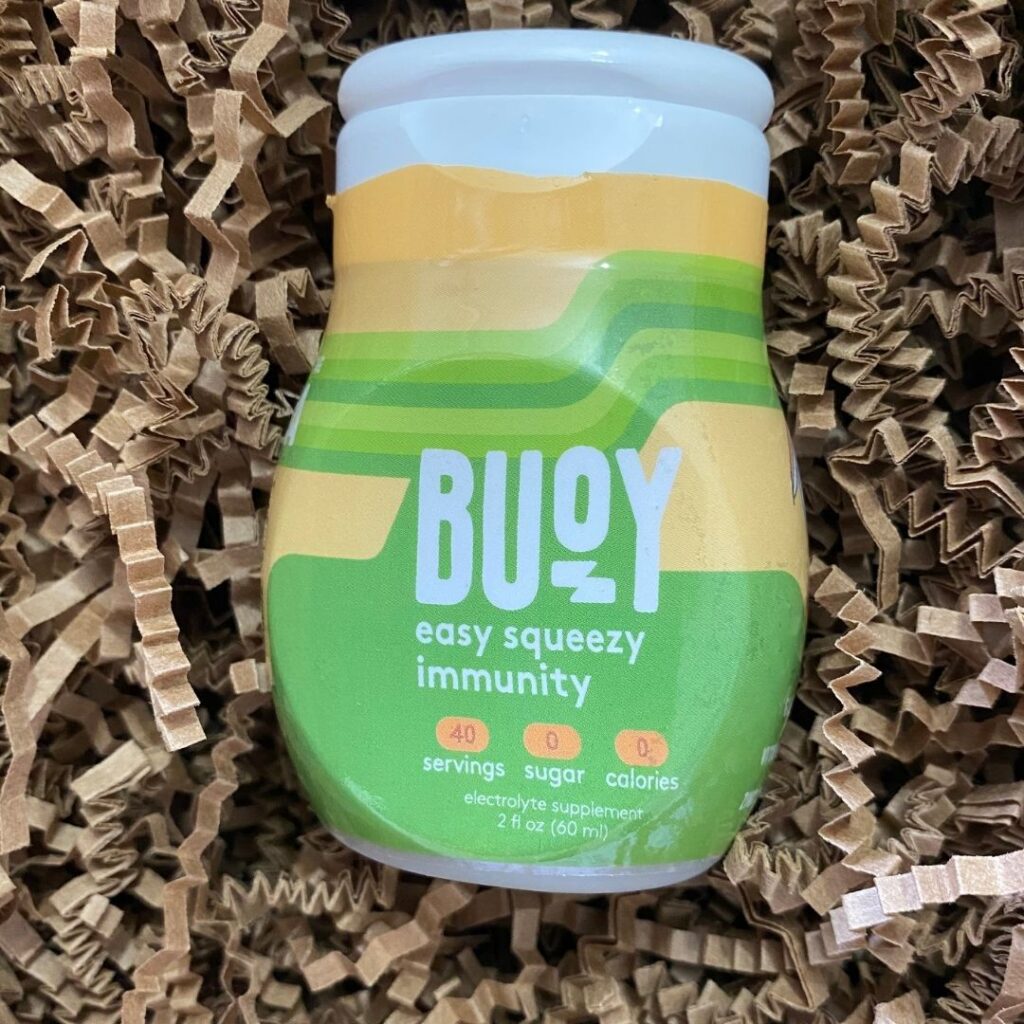 I'm definitely a huge fan of staying healthy, which definitely includes everything I consume. Normally I really like to drink immunity ginger shots, which always leaves me feeling cleansed and clean. This immunity drink is super unique and contains many different vitamins in one. Like: Vitamin A, C, E, Zinc and so many more. All you gotta do is put in half a squeeze into almost every drink, and it barely changes the taste if at all. I've been drinking it in my water every single day since I got it in the box. It does add a very slight bitter flavour to the water, I'm assuming because water doesn't have flavor to mask it. But it's not too much, and is barely noticeable. And if that's not enough, for every bottle sold, they donate another.
LSW LONDON | MIND CARDS + BONUS "REFLECTION" MEDITATION | WWW.LSWMINDCARDS.COM | $16
Just like in every Therabox, they include at least one happiness boosting activity, which is amazing. These cards are meant to help you be more mindful of your thoughts and feelings. The actions stated on the cards give you the tools to cope with all of it and utilize everything to do and be better. These cards are perfect if you are looking for some easy ways to practice self love and learn how to be single and happy. You can pick up a card every day, every other day, or just on days when you're really struggling. Either way, they will help you feel better and learn how to navigate what you're feeling in the best ways.
Total value of this month's box: $160+
CLICK HERE to get 10% OFF your first box! – Use coupon code: MICHAL10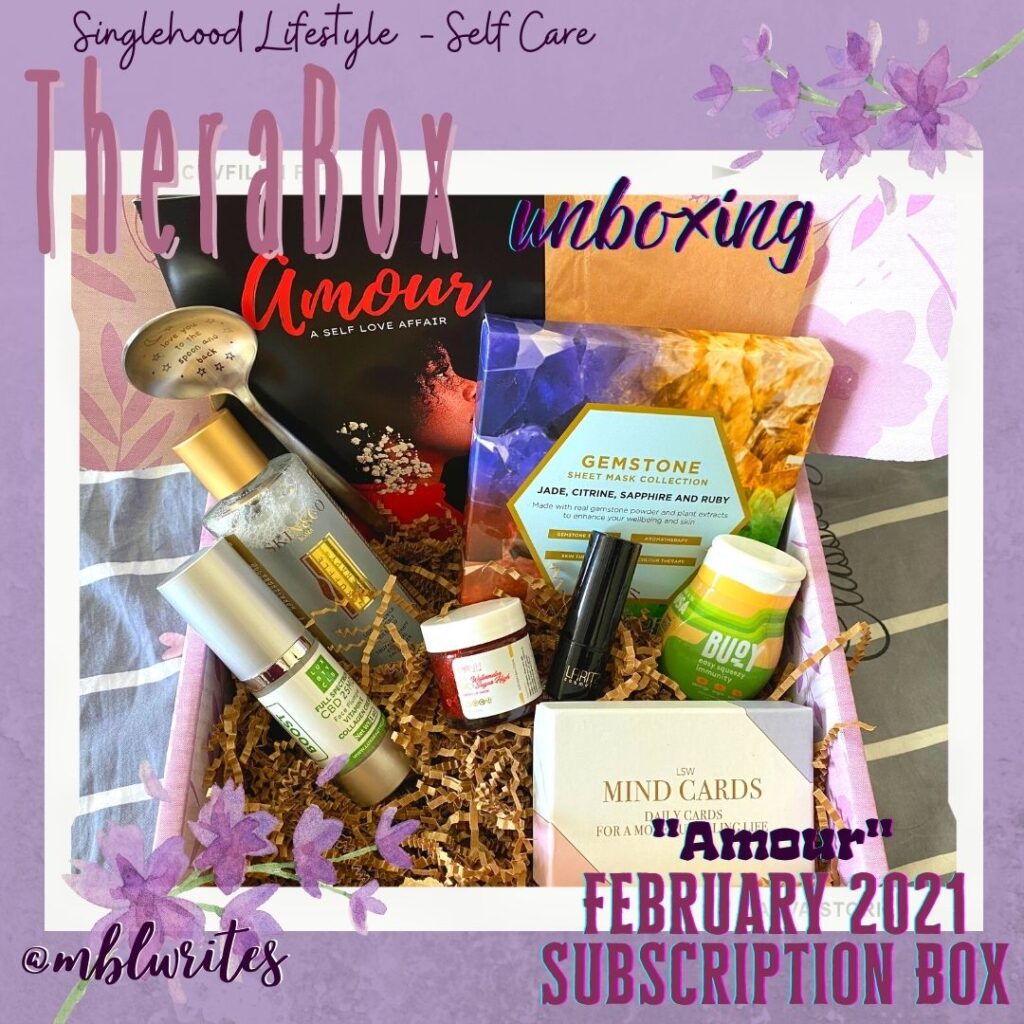 Also, once you order your box, you can shop some of these products on their online shop.
TheraBox "Amour" February Subscription Box Unboxing Video


** You can also check it out on IGTV or on YouTube
Please share and pin and spread the love 🙂