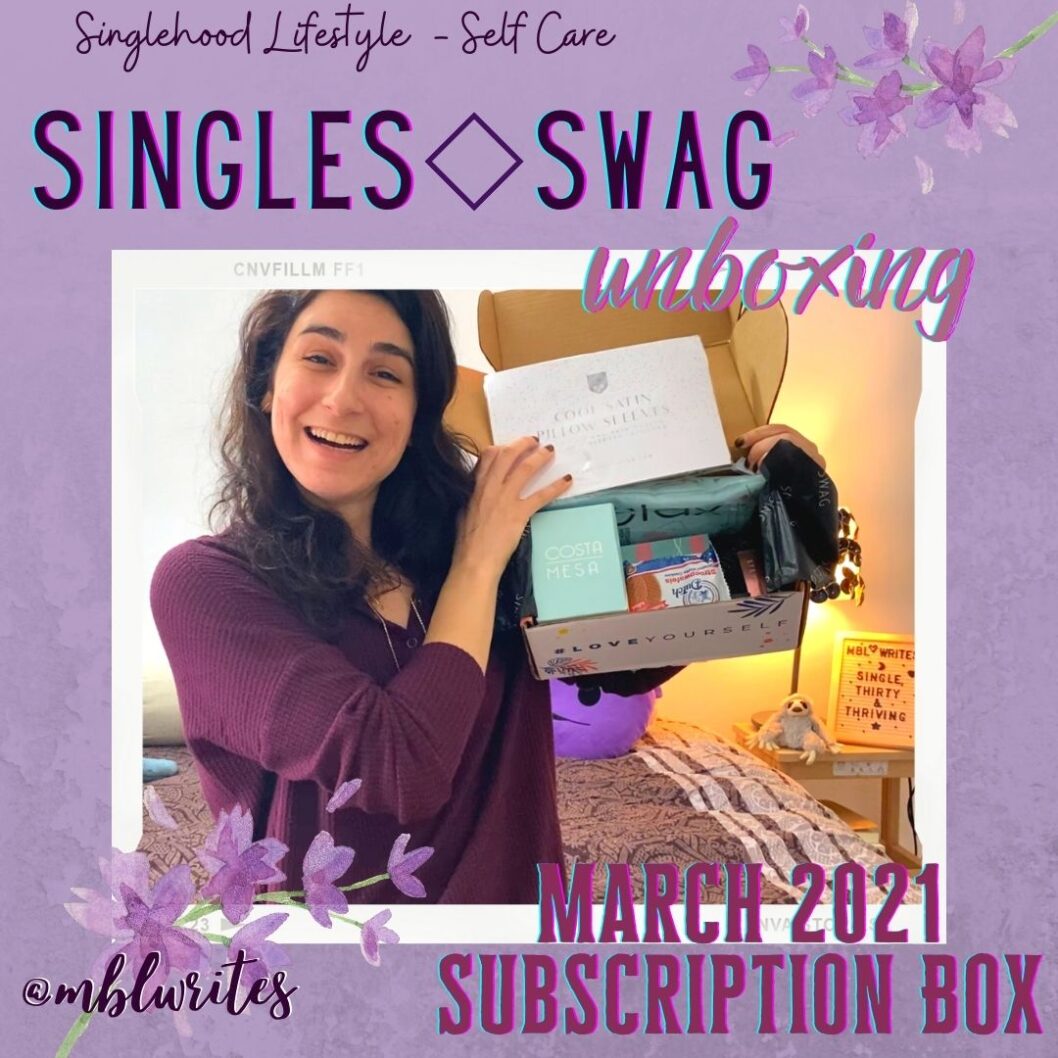 SinglesSwag March 2021 Subscription Box Unboxing
Unboxing the Singles Swag March 2021 Subscription Box – full review and closeup pictures of all the products that came in the box. + Coupon Code
{This post may contain affiliate links, which means I make a small commission at NO extra cost to you. See my disclosure for more details.}
CLICK HERE to get 15$ OFF your first box!
** Check out the end of this post for the unboxing video I made 🙂
When was the last time you actually invested in yourself? Part of being single, is developing and maintaining a relationship with yourself, just like any other relationship you have in your life. So just like those relationships, you need to take yourself out on dates – spend some quality time with you. You need to pamper yourself, and surprise yourself with some nice gifts. Being single is not easy, at least not at first, it's even quite scary, which is why so many people avoid it by jumping into the first relationship they can find. Which is usually the wrong one.
One of my favourite ways to help me embrace myself and my singleness, is by surprising myself with subscription boxes. It's a great way of buying yourself a gift, without actually knowing what you're gonna get – just like receiving a gift from a partner, or anyone else. It's one of the small joys in life that make the best kind of difference, and help put a happy, genuine smile on your face.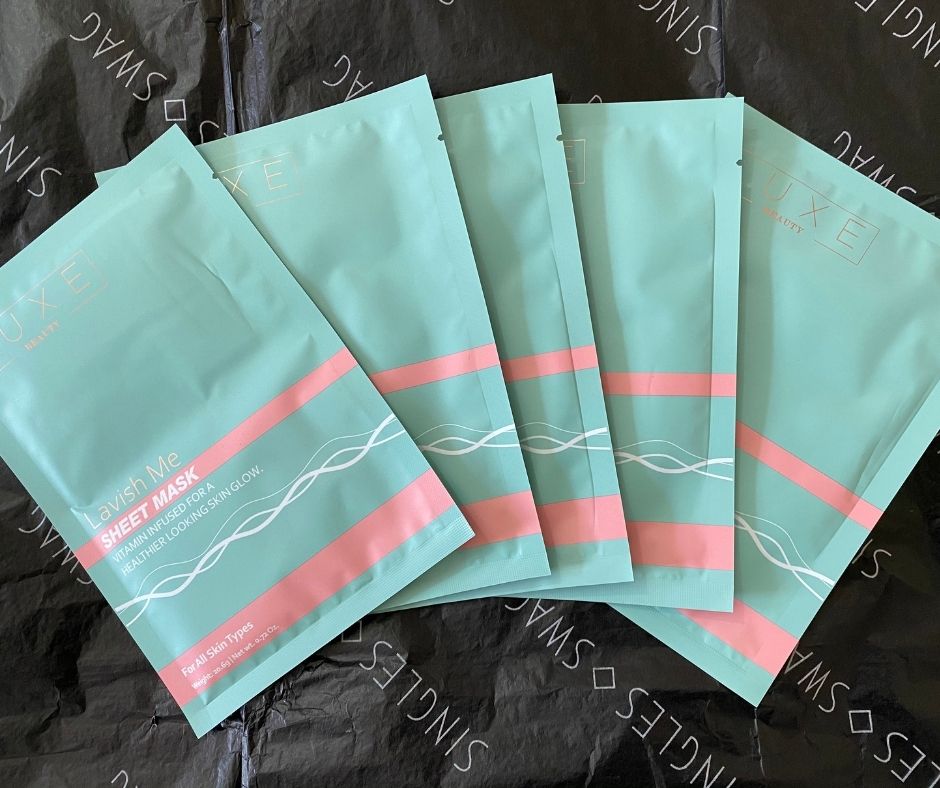 One of my favourite ways to pamper myself, is by setting aside time, at least twice a week… To just relax with a nice face mask. So really, you can never have enough. And the best thing about getting them in a subscription box, is that they provide you with face masks (and other products in general). That you never would have gotten otherwise. So you can try out some nice, and unique brands and products. These face masks are supposed to help soothe your skin, moisturize, reduce inflammation and more. I loved using it, it was really nice. It comes with a plastic layer on the mask, which protects it. But can also be a pain to remove it.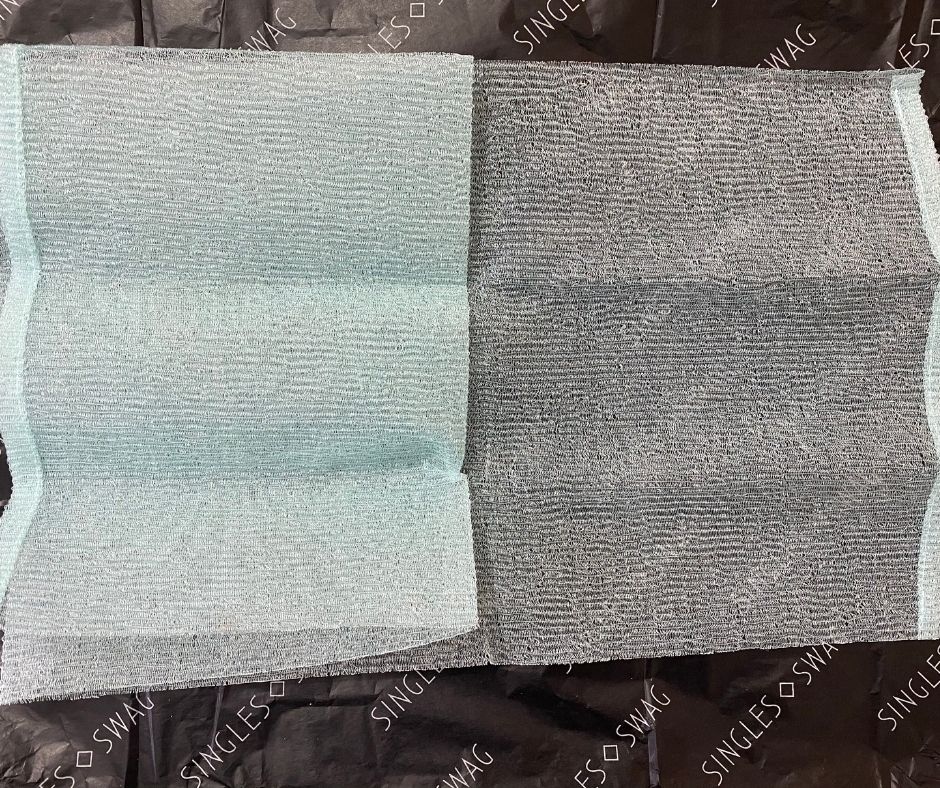 This washcloth is a wonderful product to have, because washing your back can truly be a pain. Unfortunately for me though, it's not very good… Because I have acne prone skin, I can't irritate it by exfoliating with rough textures. I tried with Loofahs and sponges before, but they weren't good for me, and just made the acne worse. Personally I gave this Exfoliating Wash Cloth to my mum, and she absolutely loves it. She said it is very easy and simple to use, and is made of very good quality. But if you're also acne prone like me, you might be able to use it on other parts. Like on your legs, maybe it would be good to not only exfoliate the skin there, but also help reduce cellulite.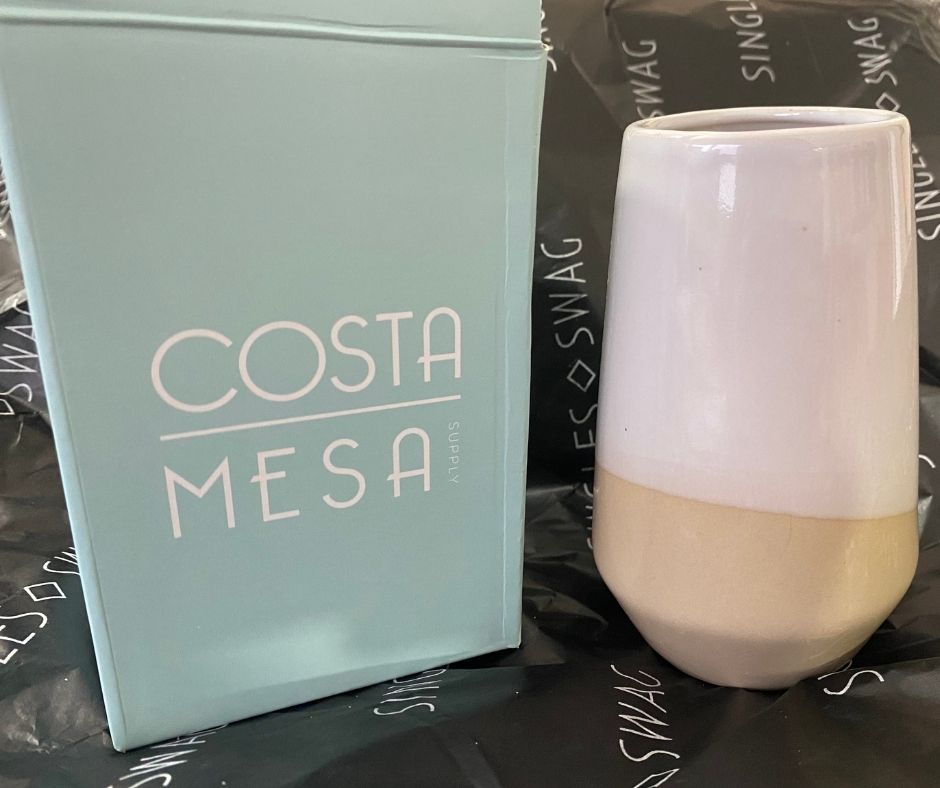 It's so important to create a nice working space, especially when you're working from home. And even more so if you have a hard time staying focused and being productive. When you work in an environment, which is not only clean and tidy, but also aesthetically pleasing… It's much easier to be productive. I really feel that when I organise my space nicely, I work so much better. So this vase is the perfect addition to my desk. First of all, it's simplistic and elegant at the same time. Secondly, it's very versatile and can fit in with almost any aesthetic. You can put a nice flower in it, or use it for holding pens. Either way, it looks great and nice to have around a working space. You can also use it, of course, as a nice decor item around the house. On a mantel or shelve, or anywhere else you'd like.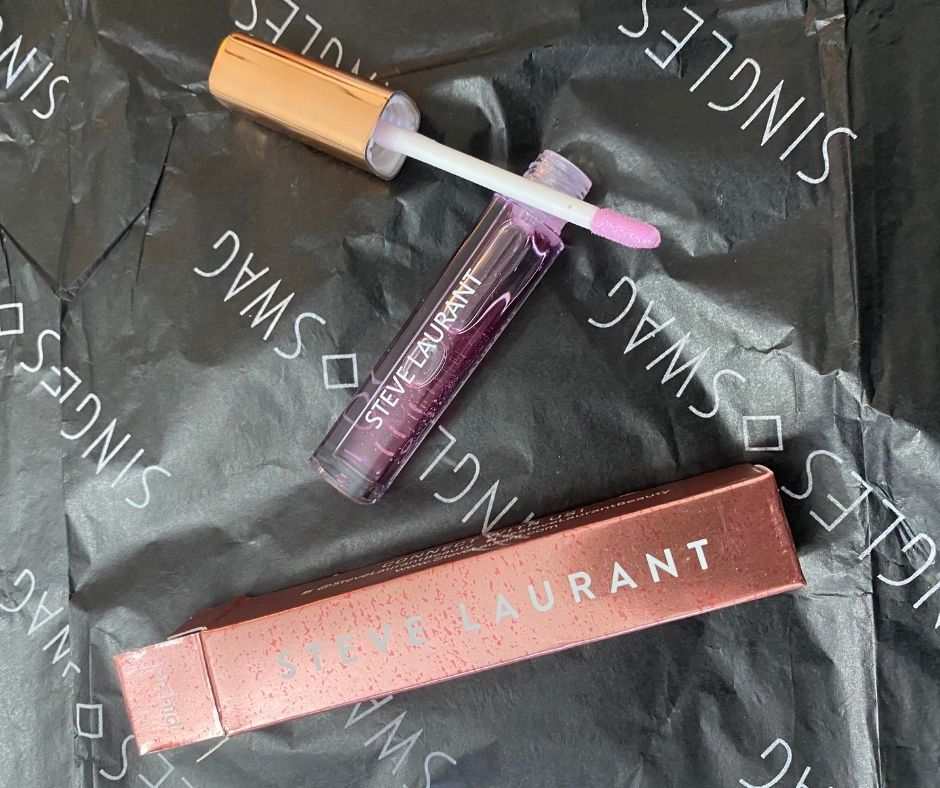 This lip gloss not only looks great and makes your lips nice and shiny, but also helps hydrate your lips just like any other lip balm. It's a soft pinkish colour, which is not very pigmented, but enhances a bit the natural colour of your lips. It lasted for well over an hour, then I had to re-apply, like most lip glosses. It's a bit sticky, but I still like it.
Personally, I'm not a huge fan of sweets and chocolates, but this one was a delight to eat and receive. It's far from the fist stroopwafel I've tried, but it is one of the nicest ones. And it's definitely my favourite snack that I've received in a Singles Swag box. It's nice and comforting, and goes so well with a nice, warm mug of coffee. And you can eat it any time of day.
I love that the Singles Swag box always includes a piece of jewelry, sometimes even two or four! I've also actually really gotten back into bracelets recently, so this set was really nice to get and just in time. The two main bracelets with the pearly white beads, however, are a bit bulky and I didn't like wearing them together. So I gifted one to my mother. The one with the marble pendant is also beautiful, but I didn't like it as much and the strings were always getting in the way. It also tore fairly quickly, but that could be my fault. The gold one is really nice. Personally I prefer silver, but I do love a subtle and simple it is. And they all look great together.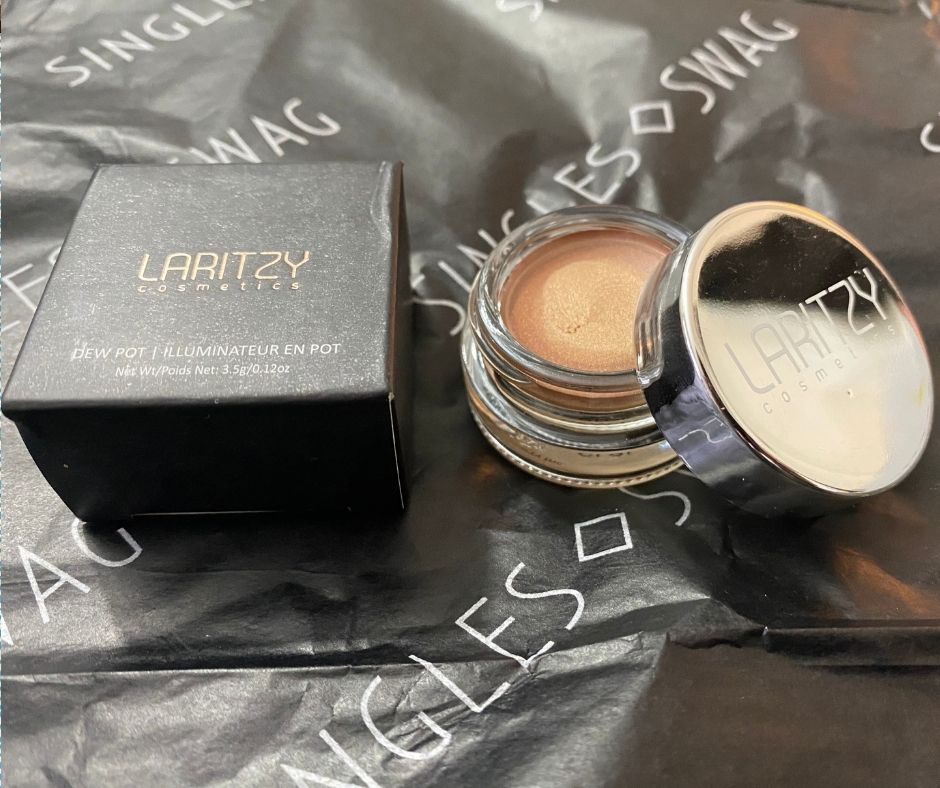 If you've followed me for a bit now, then you know that I'm not a makeup fan. I put on mascara, sometimes eyeliner, and that's just about it. Maybe I'll put on some blush every so often, if I'm in the mood. But I've never felt the need to spend the time or money on a whole face of makeup. Not to mention that I wouldn't even know where to begin. So while this highlighter is gorgeous, I would never know what to do with it. I decided to give it to my sister and she absolutely loves it. It's easy to apply, and while it isn't very pigmented or noticeable, it's beautifully subtle.
They say that having good pillowcases is important not only for your hair, but also for your facial skin. These pillow cases are meant to help you keep your face crease free, and prevent frizzing and tangles in your hair. They are super soft and very comfy to sleep on, and they didn't leave marks on my face. However, I didn't feel like it made much of a difference in the short term to my skin or my hair. I guess time will tell.
CLICK HERE to get 15$ OFF your first box!
Also, once you order your box, you can shop some of these products on their online shop.
The total retail value of the box is $214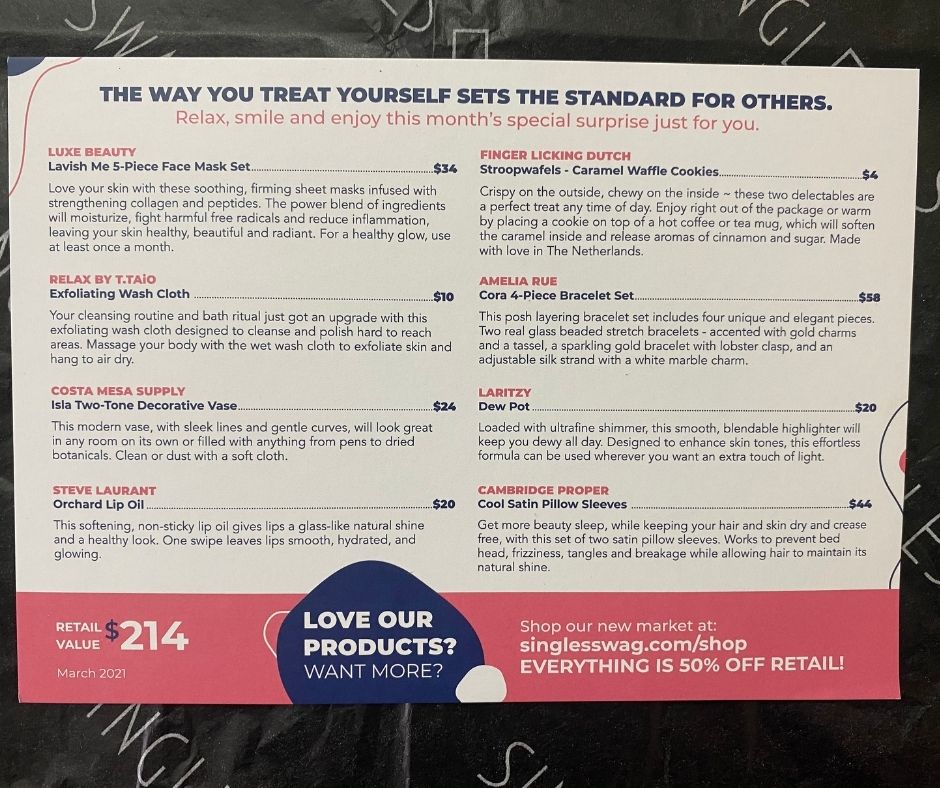 Singles Swag March Subscription Box Unboxing Video
** You can also check it out on IGTV or on YouTube
Please share and pin and spread the love 🙂