SinglesSwag April 2021 Subscription Box Unboxing
Unboxing the Singles Swag April 2021 Subscription Box – full review and closeup pictures of all the products that came in the box. + Coupon Code
{This post may contain affiliate links, which means I make a small commission at NO extra cost to you. See my disclosure for more details.}
CLICK HERE to get 15$ OFF your first box!
** Check out the end of this post for the unboxing video I made 🙂
April's box has definitely been one of my favourites yet. There was a huge variety of products, of all different kinds and types – which is great! You get to try out brand new things you never would have even thought of, and no one thing is like the other. I just love that it's not all the same of the same thing, each product is very different and unique. And I will get great use out of each one of them.
This has definitely become one of my new favourite products and an inseparable part of my skin care routine. Personally I like applying it during my night skin care routine, as during the day applying more oil to my skin makes me even more sweaty. This oil, apparently, is like superfoods for your skin. It has a great selection of vitamins in it, and helps to reverse the signs of aging. In addition it also prevents dryness and increases hydration.
Banter Beauty – 5-Piece Under Eye Mask Set | $18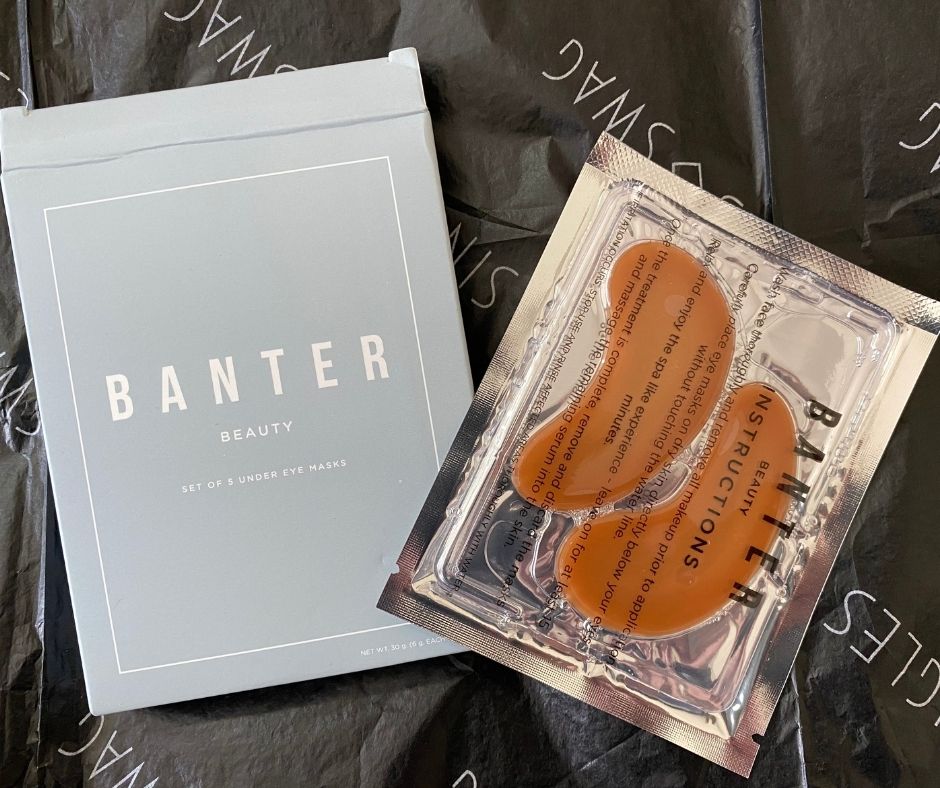 Masks of all kinds are a huge love of mine, so this is a great addition. I hadn't gotten eye masks in a very long time, so this is definitely very welcome. These eye masks brighten, hydrate and reduce puffiness around the eyes. They also help minimize the appearance of fine lines, dark circles and wrinkles. Upon the first try, the main thing that I love was that it is super refreshing and cooling.
Chloe Emerald – Cold Therapy Ice Roller | $26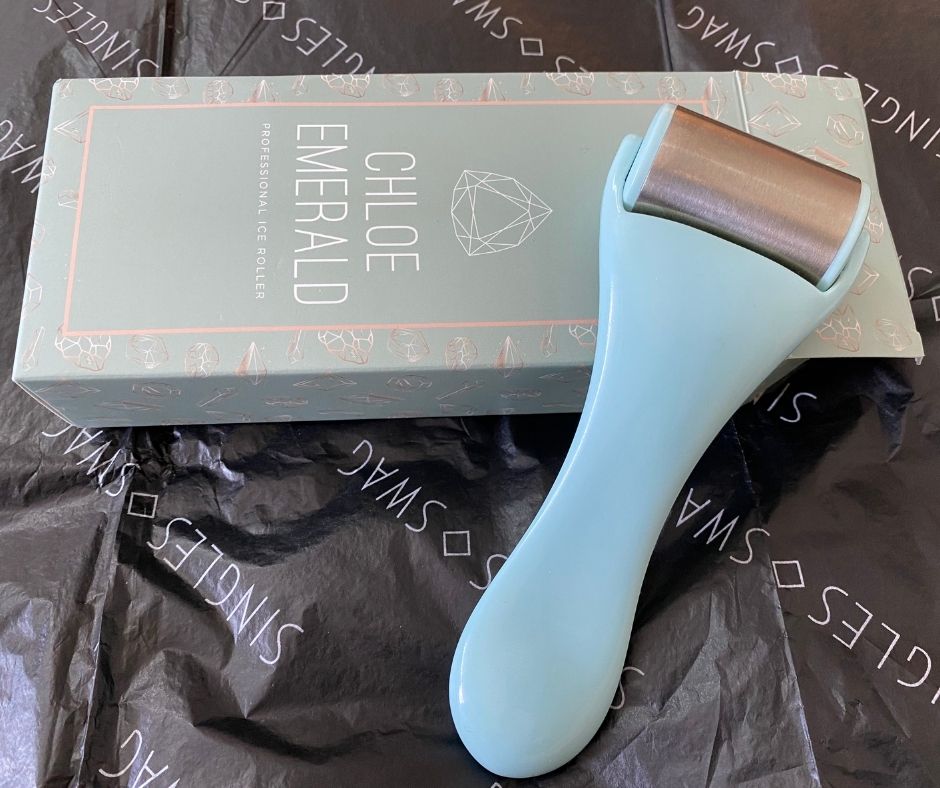 One of my favourite things about subscription boxes is getting new products and items that I never would have otherwise gotten, tried or even heard of. Rollers of all kinds have become very popular lately, and I gotta say, I now understand why. Even if they did nothing, they are very refreshing and cooling, especially on hot summer days. The instructions recommended to put the roller in the freezer for at least four hours. Personally though, after trying it both after four hours, and after leaving it in all night… I do think that the longer you live it in, the better. As it does warm up fairly quickly when you roll it on the skin.
Again, I'm not a huge fan of sweet, but this is a very delicious treat. I personally wouldn't buy it for myself, and probably wouldn't get it again. But if someone gave it to me, I'd be very pleased to eat it. It's very yummy, both cold and hot, and is a great way to treat yourself to something nice. It is definitely a high quality product, and not just some cheap cake you can get anywhere.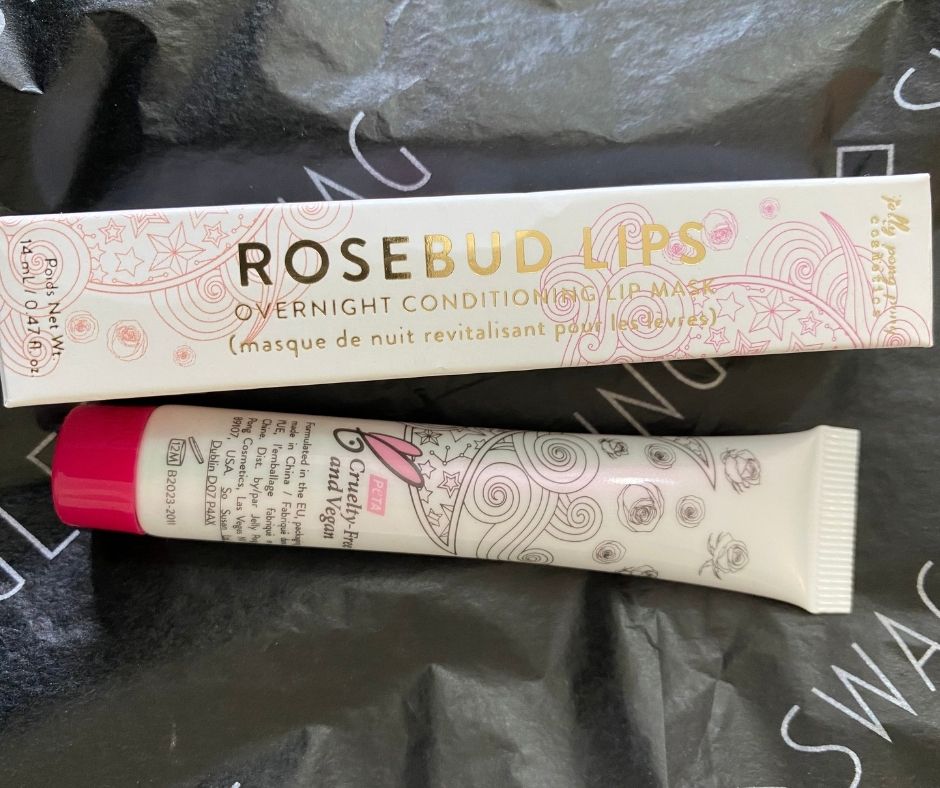 Recently, I've been getting a lot of lip products in subscription boxes, which is an interesting change of pace. For me at least, I tend to neglect my lips, so it's nice to now have a nice collection of products to care for them too. This one is really nice to have, and I love the idea of a lip mask. However, it is a little sticky to apply. The product sticks to the finger so it's a bit of a waste, and it's a little difficult to apply straight from the tube. There are also a lot of small bits in it, which get in your mouth which can get a bit frustrating. It's supposed to infuse moisture and make the lips softer, and also make them look fuller.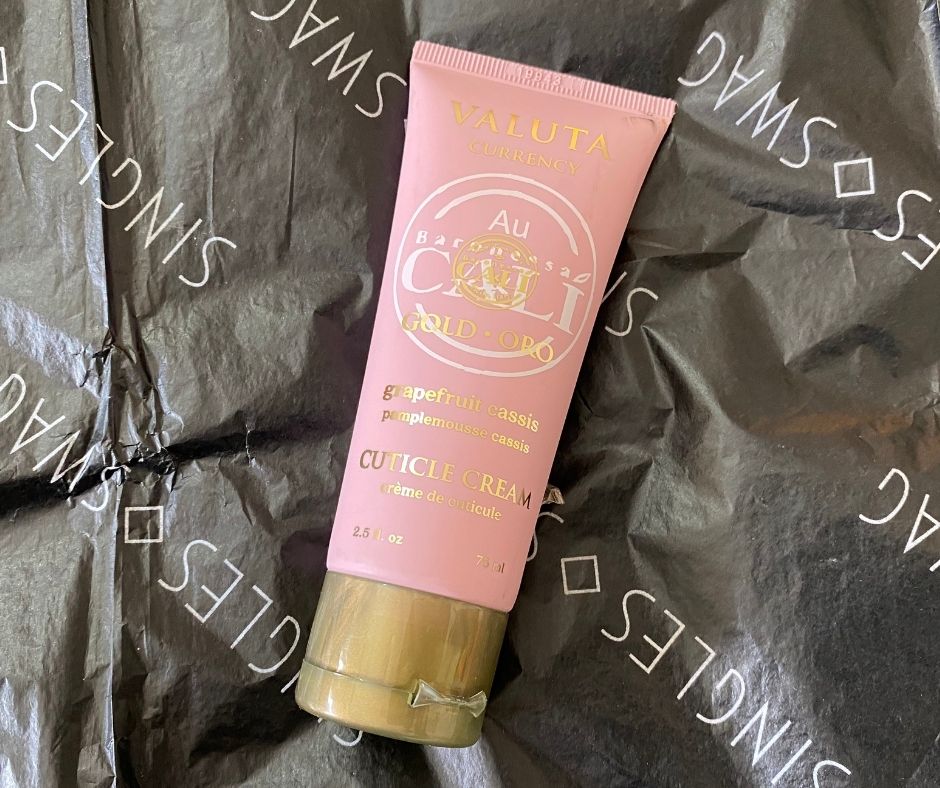 This product is definitely a great addition to my collection, and I'm so happy with it. Especially since I tend to get very dried skin around my nails. I've never actually heard of a cuticle cream, let alone tried it. In the past I have tried oils, and while they do help, they are very messy and greasy and you can't touch anything after for a long while. This cream, however, absorbs into the skin very quickly. This cream is supposed to add moisture, and make your skin smooth.
If you've read my previous blog posts and seen my unboxings, you know that I'm no make-up buff. At all. I don't even wear anything beyond mascara, and sometimes eyeliner, and maybe some blush. So when I get make-up products in subscription boxes, I usually just give it away to a friend or one of my sisters. This time, however, I decided to keep it for myself. It's a great product to have for when I'm going out and want to add a bit of shine to my cheek bones. It's subtle and easy to apply, and I love the way it looks. So this is definitely a huge win in my book. If you are a make-up lover, you can also mix it into your foundation or as a base for it.
Vertical Collective – Celestial Lariat Necklace | $52
Finally a silver jewelry piece! While I do love all of the jewelry I've gotten so far, most of them have been gold – and they are beautiful, but I do prefer silver. So this piece was a great surprise. I also love layered necklaces and this one is so great, and not bulky or chunky at all. The only downfall is that it gets tangled a lot, and when I by mistake fell asleep with it, it was a pain to untangle. But it is easy to style and looks great with almost anything.
Before subscription boxes entered my life, I was never one for candles. I had them as decor, but never much more than that. Now, however, I started loving them as also a scent diffuser and just as atmosphere addition in whole. This beautifully designed candle looks great as a decor piece, but also smells amazing and fills the room with great aromas when lit. Also, the tin it's in is so beautiful, I'll definitely repurpose it once it's finished.
Total Retail Value: $235
CLICK HERE to get 15$ OFF your first box!
Also, once you order your box, you can shop some of these products on their online shop.
The total retail value of the box is $235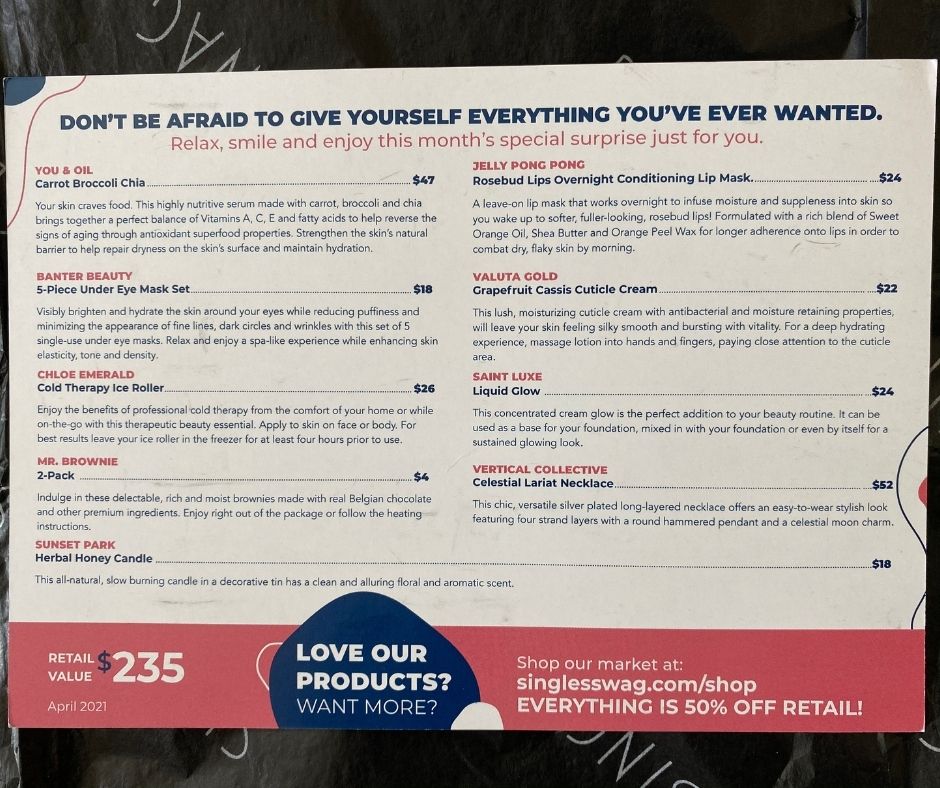 Singles Swag April Subscription Box Unboxing Video
** You can also check it out on IGTV or on YouTube
Please share and pin and spread the love 🙂