CAUSEBOX Unboxing Winter 2021
Unboxing the Women's Collective Box Winter 2021 subscription. Full review and closeup pictures of all the products in the box.
Out of any subscription out there (and there are many)… CauseBox is definitely the number one box that I've wanted to get. Unfortunately, like many others, they don't ship worldwide, so I had to wait for a trip to the US to get it. This also means that I had to get the quarterly subscription… Which means I only get one box at a time, so I can cancel it after I get the one I wanted while I'm in the US. If you live in the US, you can get the annual subscription, so you prepay for all four boxes and get the option to customize your box.
They have four boxes a year – Winter, Spring, Summer and Fall. Out of the four, I'm glad I got the winter one, but I would have been happy with any one of them. I would have loved to have gotten the annual subscription, which I would have if they shipped worldwide. Either way, I'm super thankful that at least I got to get this one, and I'm hopeful that I'll be able to get more one day. And what I love about the CauseBox the most, is that they have a cause behind every product. Whether it be a donation, eco-friendly, woman / small owned businesses, and more.
A quarterly subscription is $54.95 per box. An annual subscription is $199.80 for all for boxes – you pay yearly for the four boxes.
Thread & Supply Cozy Cloud Wrap
This cozy cardigan is definitely my new all time favourite winter piece, and I already got so much use out of it… It was worth getting the box just for it. Out of all the items I could've gotten, this is the one I wanted and was most looking forward to. It's fairly thin and lightweight, and is very warm. It is definitely sure to keep you nice and cozy on winter days, whether you go out or stay home. The best part is – that it's made of 100% recycled water bottles. So not only are you keeping yourself warm (and very fashionably so), you're also helping the planet.
Activated Eco Reusable Baking Sheets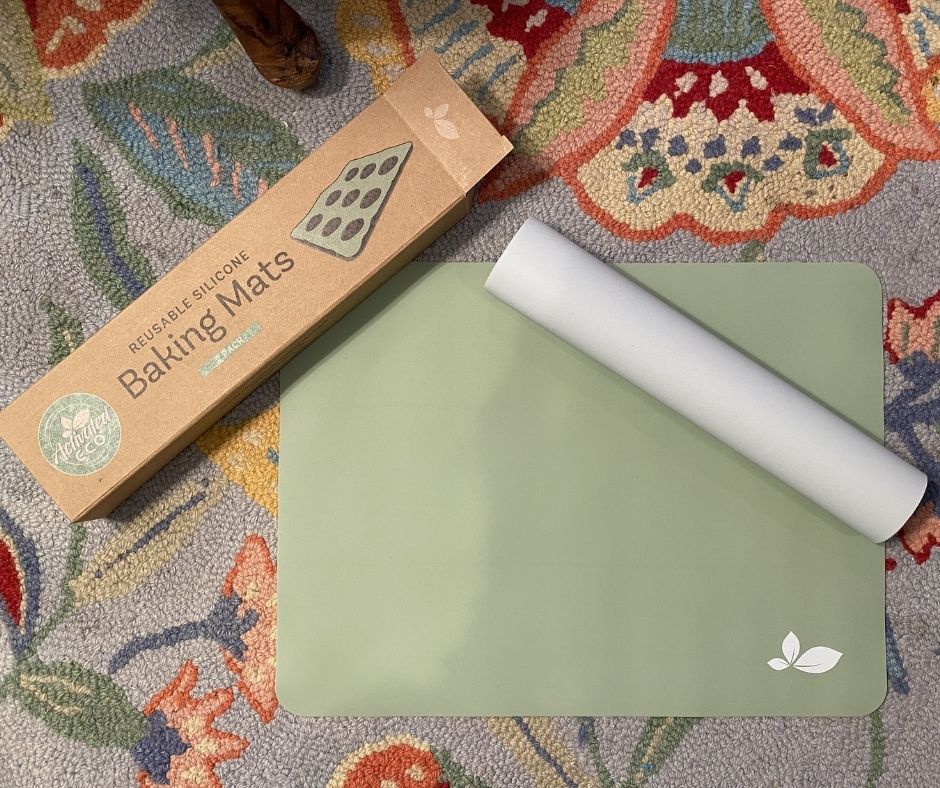 Unfortunately I'm still stuck in Florida, so I can't go home yet and try these baking sheets – but I'll make sure to do so as soon as I get home, and update you with the results. I love baking and cooking, so this is a great product to have, especially with all the baking paper and silver foil being saved. It is very sturdy and thick, and feels like very good quality. I'm definitely looking forward to trying it out.
SKIN&CO Roma Truffle Therapy Face Toner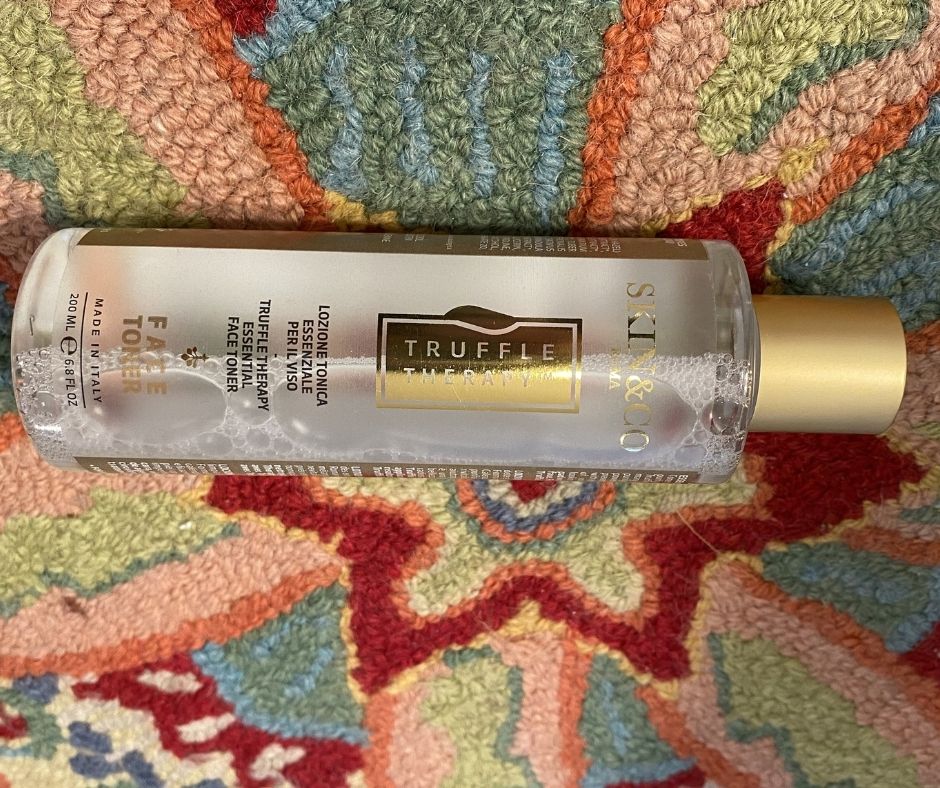 This is the second product by SKIN&CO that I'm trying, from their Truffle Therapy line. I got their cleansing oil in one of my TheraBoxes and have been using it religiously – so much so, that it's already finished. So this face toner arrived just in time to replace it, and I absolutely love it as well. It's supposed to purify, protect and brighten the skin, and so far it's been doing a wonderful job. It has some great ingredients in it, like: Black Winter Truffle, Witch Hazel, Calendula and more. This face toner does a fantastic job cleaning and cleansing my skin, leaving me feeling super fresh. When I finish it, I'll definitely get another.
Zeal Living Marble Geo Coasters
These coasters were not my first choice, I was actually hoping to get the Thick Golden Hoops. But these coasters are quite impressive and beautiful, and I don't actually own any coasters, so I guess it's still a great product to get. It's very heavy and made of marble, so the quality is pretty superb. So as far as coasters go, they seem to be quite up there. These artisan coasters are also super elegant, but can also be used on a daily basis. So whether it be for your own use, or for hosting friends – it's a wonderful product to have, and I'm excited about adding them to my collection.
Ettitude Travel Beauty Pillowcase
At first I was quite disappointed that I did not get the socks, which was the second choice of product… However, now that I've used this pillow, I'm sold. So much so, that I don't think that I'll ever be able to sleep on a different pillowcase again. I'm even tempted to get the whole set of sheets. It's super soft and doesn't get all hot and clammy when the climate of the room does. It even comes in its own little silk bag, so if I want, I can take it with me anywhere I go – so I really don't have to spend another night without it. They say that pillowcases can affect the skin, and this pillowcase is made by materials which are supposed to be less rough. Also, it's anti frizz, so you don't have to wake up with a complete mess of bed hair.
Idlewild Co. Yearly Planner
This yearly planner is the perfect product for me right now. While I would have loved to try the foot masks, which were the second choice, I'm super glad that I got this one. It will help me plan my daily tasks and all of my posts and blogs – which is perfect, because I can get quite lost and overwhelmed if I don't have proper, organized lists.
There is a section for each day of the week, plus a monthly schedule with smaller squares. Every week has a quote at the top of the page, which I love! They provide great inspiration, not to mention what a quote nerd I am. My only issue is that the week starts on a Monday and ends on a Sunday, whereas in Israel (where I live) the week starts on a Sunday and ends on a Saturday, but that's no biggy. I can live with that, this gorgeous planner is worth it.
Overall I'm super pleased with all the products I've received, and they will all get great use out of me. Most of them I'm even tempted (and probably will) get more of, or the whole sets of. The total value of the box is $262 which is pretty incredible, not to mention the deeper value you get from each product. I just wish I could have gotten the rest of the boxes as well.
Get your own subscription – https://causebox.com/
Winter 2021 – CauseBox Unboxing Video

** You can also check it out on IGTV or on YouTube
Please share and pin and spread the love 🙂