These are seven easy ideas for you to create your own solo picnic date, to help you spend quality alone time.
One of the biggest, most prominent problems that appears when single, is facing yourself. When freshly singled, you suddenly have so much more time to spend in your own company, with your own mind and thoughts. Which I know first hand can be quite daunting.
** check out the notes at the end for a free printable solo picnic date checklist 🙂
Today I am at a place where I am mostly comfortable with myself. And I say mostly, because it takes a very long time to achieve complete wholeness, if at all. I think as humans, we will always have at least a tiny part of us that will be reluctant. And that's okay, as long as we learn to grow from it, and not let it weaken us.
When I first entered singlehood, it was with much uncertainty and fear. Despite being relieved about ending a relationship that was long overdue, I didn't know how to be single and how to be on my own, because I was always in relationships. But I braved through it, and learned through many trials and errors, how to not only embrace it, but love it as well. – To the point where I have no idea if I'd ever be able to let it go. From what I've learned about it throughout the past four years of my singleness, the best way to not only overcome that fear, but also grow to love spending time with yourself – Is by doing just that.
The more time I spent with myself, the more I embraced that time – the more I grew to love it. I started ignoring and stopped caring what others were saying and thought. I focused all of my energy on dating myself, learning how to enjoy my own presence and company. One of my favourite dates to go on with myself, is a simple picnic. It's low-key, is easy to arrange and it's filled with quiet time for yourself. In addition, it's also quite relaxing and is a great routine breaker.
Tips to go all out:
Get yourself a whole picnic set – a basket, blanket, special utensils, etc.
Go to an extra special location, even if it's a bit further away than your local park.
Bring a notebook and pen to do some writing – either to write things your thankful for, releasing what's on your mind or to self reflect, etc.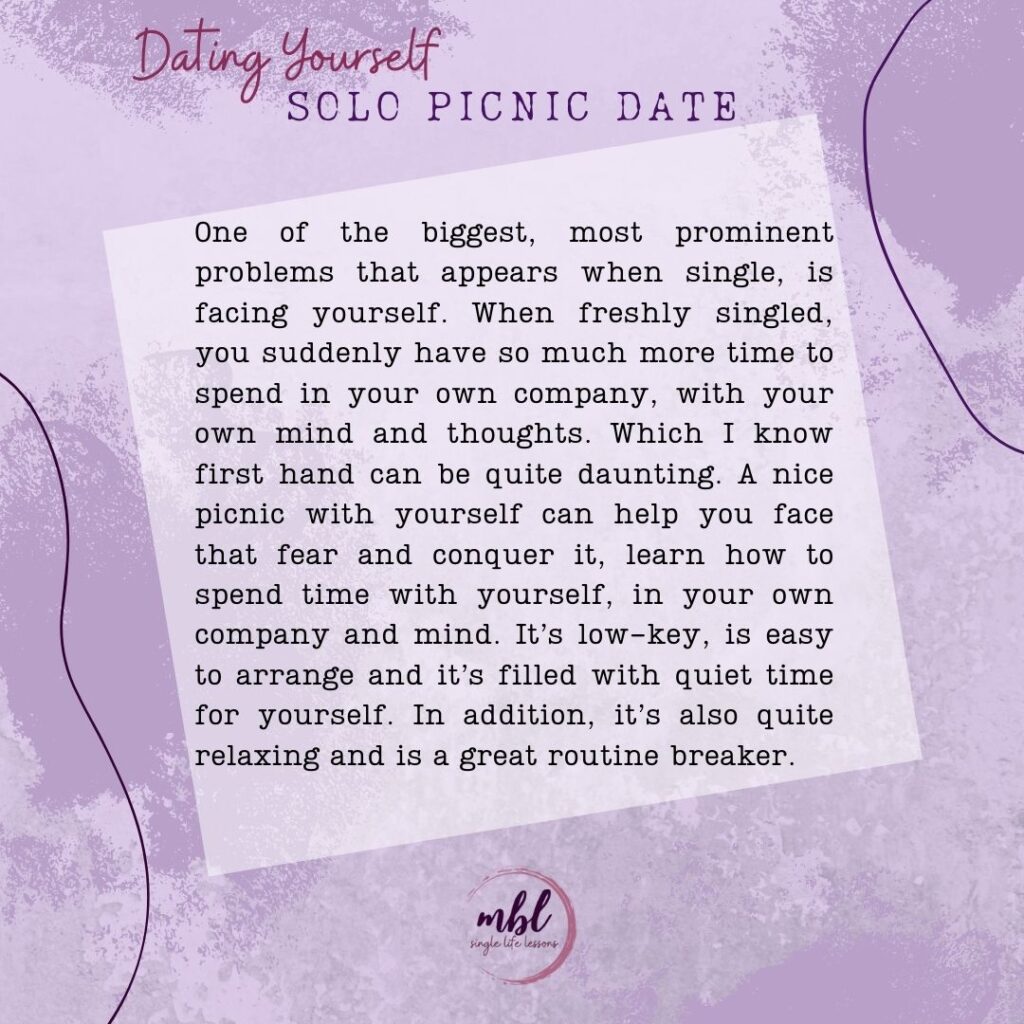 1. Eating Joyously
Of course every good event and memory, has to include some good, yummy food. Right? This is a special occasion, so treat yourself to your favourite snacks and foods, try to get something that never fails to make you happy and feel good. Something special that you don't have everyday. Then combine it with a nice beverage that will truly spoil you. I usually go for something simple, uncomplicated but delicious nonetheless. Because I don't like having something too intricate that will require a lot of logistics. So either a good sandwich, fruits, cheeses, sliced veggies and olives. Or just a variety of snacks or pastries. I like getting myself a nice smoothie, Red-bull or a coffee – depending on the weather and the mood. Either way, make sure to get something that would make the picnic feel extra special.
2. Things to pass the time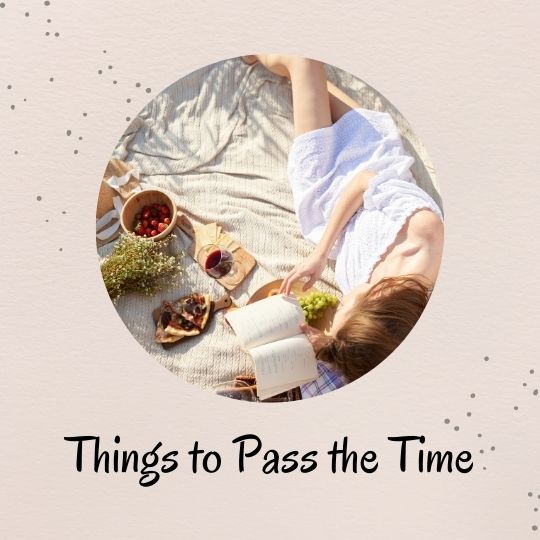 Make sure to bring with you something to pass the time, which isn't device or electronic related. Like a good book, a pen and notebook you can write in, a card game, sudoku, crosswords, newspaper or magazine, drawing / painting supplies, or anything else you can think of, which you enjoy. Just make sure to give your eyes a bit of a rest from devices, and focus on more tangible things. I also believe that writing, reading, drawing and all of the others I mentioned, are better for spending quality time with yourself. They also feel more productive and significant, like you're not wasting your time while enjoying it as well. Writing and drawing can also be very therapeutic as well. A good way to channel your fears and worries. Also, bringing something significant with you to do, will make you feel less awkward about what people will think.
3. Try to disconnect from your phone and just focus on yourself
On average, we spend more than enough time on our phones and any other screens that we own. So not only is it healthier (mentally and physically) to let go, and spend some time without them… It's also better quality time with ourselves. Just like when you're on dates with a friend or someone you're going out with, you put down your phones and focus on each other. Also on dates with yourself – You need to put the phone away and focus on you. Spending time on your phone, can be an escape – I know this first hand. So it's super important to put in that effort to not escape, because the only way to feel comfortable in our minds, is by spending more and more time and learning to embrace and enjoy it.
4. LOCATION, LOCATION, LOCATION!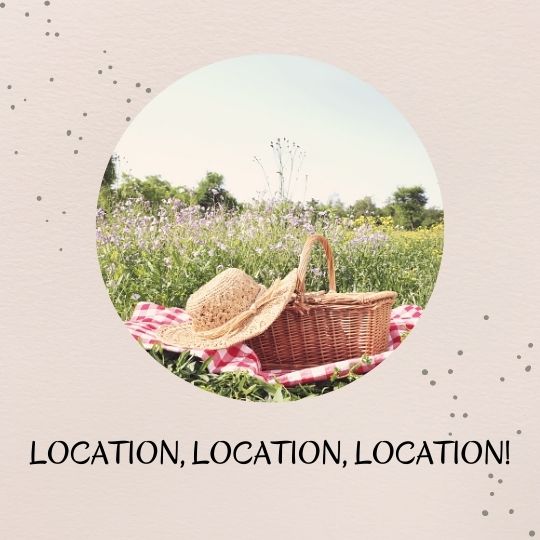 Find a quiet, peaceful park where you feel comfortable. Then find a comfortable spot and lay out a blanket. Make sure it's a place that you would enjoy sitting at, and won't want to move and leave quickly. The key to a successful picnic date is picking the right place, where you would feel most content, and want to stay for a significant amount of time. A huge part of enjoying yourself and your time, is enjoying your surroundings and feeling good in the atmosphere you're in.
5. Take a moment to just be present with yourself
I know it may feel awkward at first, and it may take time to overcome that. But in order to achieve that comfort in your own company, with your own thoughts… You have to also pause for a moment every so often, with no distractions, and just allow yourself to be. That means, for at least a couple of moments, putting down all distractions and just soaking everything in. You might not last more than a minute or two at first (if even that). But with time, as you learn and grow more comfortable, you will be able to go on for much longer. Hopefully one day you'll also be able to lose yourself in your thoughts, just surfing through and enjoying every moment.
6. Music, Audiobooks & Podcasts
If you're anything like me, you probably also cringe with too much silence. Especially when you're only starting your journey to comfort in your mind. So it's okay to bring a couple of distractions to help you, when your brain gets too loud and everything outside is too quiet. Bring some ear-phones and play some music, especially if you're having a hard time with the quiet. You can also listen to an audiobook or a podcast, just make sure not to get sucked into your phone and stick to only that app. Also, try not to spend the whole time with an audiobook or a podcast, which will completely divert all of your attention to it. Music is usually better, because it's more of a background noise, that will soften and cushion, rather than overtake and consume.
7. Take your time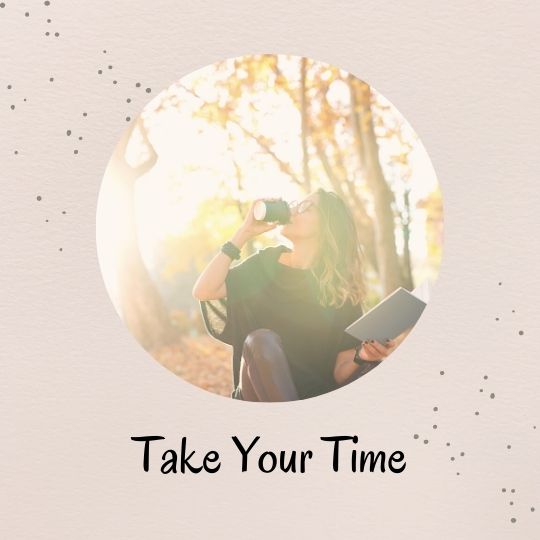 Try not to watch the clock and count the minutes. Don't rush it and hope to get out of there as soon as possible. It won't be easy at first, and it will take effort to not crawl from under your skin. But if you want success, if you want to grow that connection, you need perseverance, you have to stay strong and pull through. Until it not only comes naturally, but even becomes enjoyable. Until you start looking forward to these moments and dates, and cherishing them. So take your time, make sure to schedule the picnic date on a day and time when you're flexible to stay as long as you want, without being in a hurry. If you rush it or do it on a tight schedule, it will only hinder your progress and prevent you from moving forward towards your goals.
We lose ourselves in relationships far too often. Not only romantic ones, but platonic as well. We surround ourselves constantly, so we can escape our own presence and scary mind – filled with thoughts we cannot control.
It's fundamental and super important to have relationships, people in our lives we can trust and hang out with. But single life has taught me the importance of also making time for ourselves. We cannot spend our entire life escaping ourselves. That sounds more exhausting than actually facing the problem and fighting to overcome.
So take yourself out for a nice picnic, fill it with fun stuff and yummy food – pump yourself up for it. Get excited and learn to love these moments, without caring what others may say. I know that I was worried about the strange looks, and what people may think when they see me sitting alone. Not only in the park, but in general too. But the more I stubbornly fought through, the less I cared, the more I loved doing it. I also learned in Psychology that many times we feel like we're getting more attention than we actually are. It is called the "Spotlight Effect". Being aware of this effect, definitely helped me relax and let go of some of my worries. In general, if you're always worried about what others think, it will be much harder to reach your goals. When you push through it, stop caring and keep on taking actions to achieve your goals – it will be much easier and faster. It will also get easier with time.
Happy picnicking!
CLICK HERE or Sign up bellow to receive a FREE printable Solo Picnic Date Checklist + an additional phone screen saver version.
Stay safe, stay healthy and stay strong!
All my best,
Michal B.L.
** CLICK HERE for a free printable and pin-able "Solo Picnic" self date schedule.
CLICK HERE for more self date posts
Please share, pin & spread the love 🙂