Singles Swag Subscription Box Unboxing – NOV 2020
Unboxing the Singles Swag November 2020 Subscription Box – full review and closeup pictures of all the products that came in the box. + Coupon Code
{This post may contain affiliate links, which means I make a small commission at NO extra cost to you. See my disclosure for more details.}
CLICK HERE to get 15$ OFF your first box!
** Check out the end of this post for the unboxing video I made 🙂
As I've mentioned in my previous December box unboxing, unfortunately my November box never arrived. However, Singles Swag have sent me a replacement box, which actually arrived very quickly and efficiently. Their customer service was one of the best I've had to deal with, and was pleasantly surprised. Which is definitely worth noting. Also, originally I ordered the petite box, which is $24.99, and comes with 4-5 products. When I opened the box, however, I discovered that they actually sent me their regular sized box! Their regular sized box costs $39.99 and comes with 7-8 procusts.
SO SUSAN AQUARELLA – Deep Hydrating Serum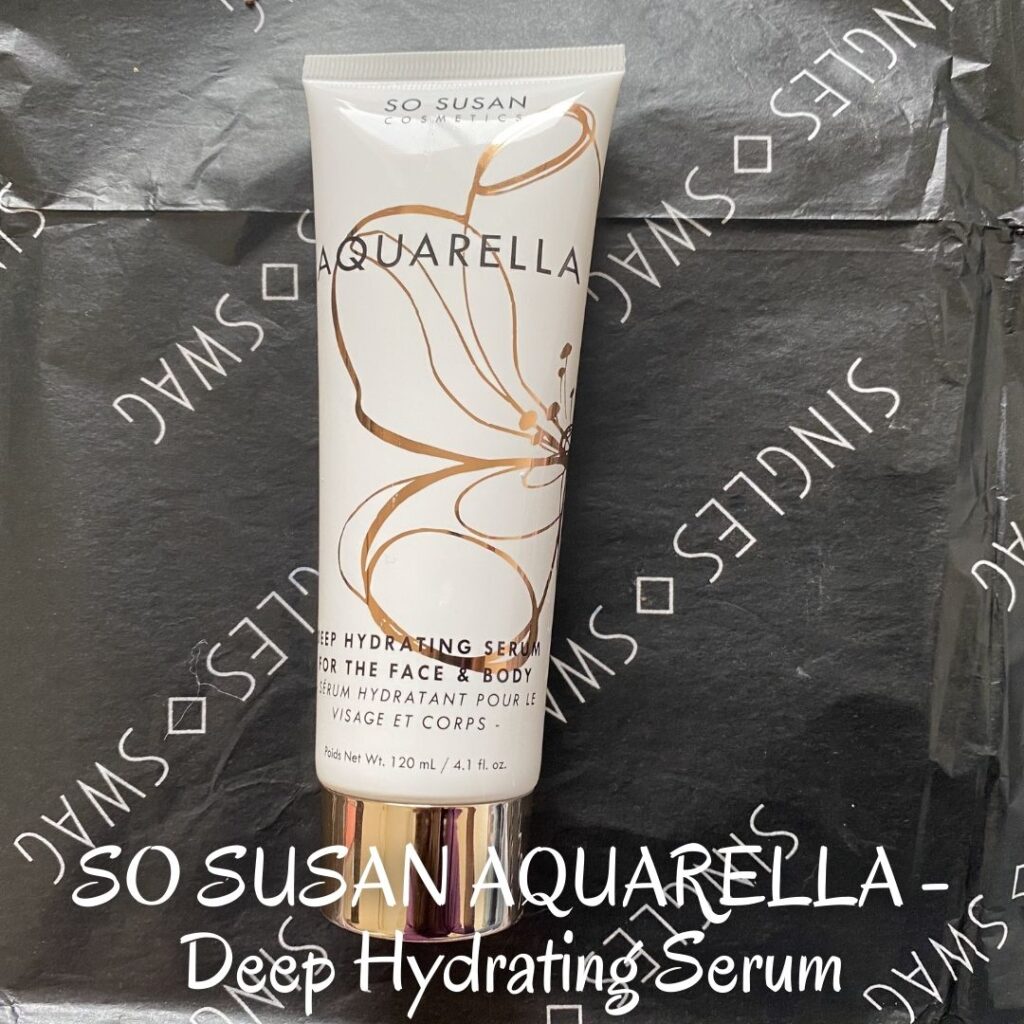 This hydrating serum is supposed to soothe and soften the skin, and assist you with various skin related issues, such as: stretch marks and signs of fatigue. The cream is for both your face and body – which I'm not a huge fan of. Perhaps because my facial skin is quite problematic, but I just don't like using the same cream for both. Furthermore, I only use creams that are specifically for the face for my facial skin. So I only tried this cream on my body. The scent is quite citrucy, which I'm also not a huge fan of, but it's quite subtle, so I gave it a chance.
PIVOTAL COSMETICS – 4-Piece Facial Brush Set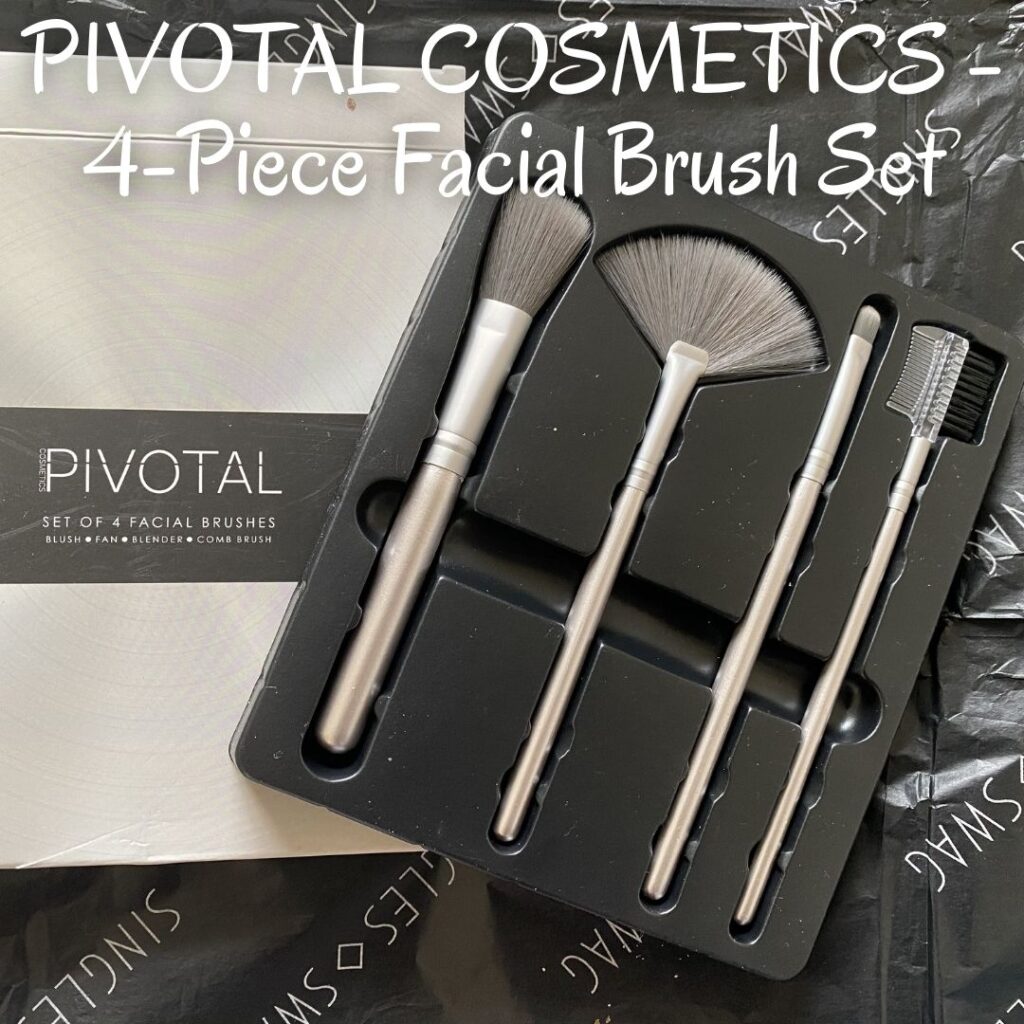 Personally, I don't like using makeup and so I never actually use brushes, so this set – as great and impressive as it is, is not for me. However, I can say that they feel quite sturdy and are very soft. I guess that for people who do use make up on a daily basis, this set will get great use.
WE LIVE LIKE THIS – Crystal Clear Relaxing Lavender Bath Fizzer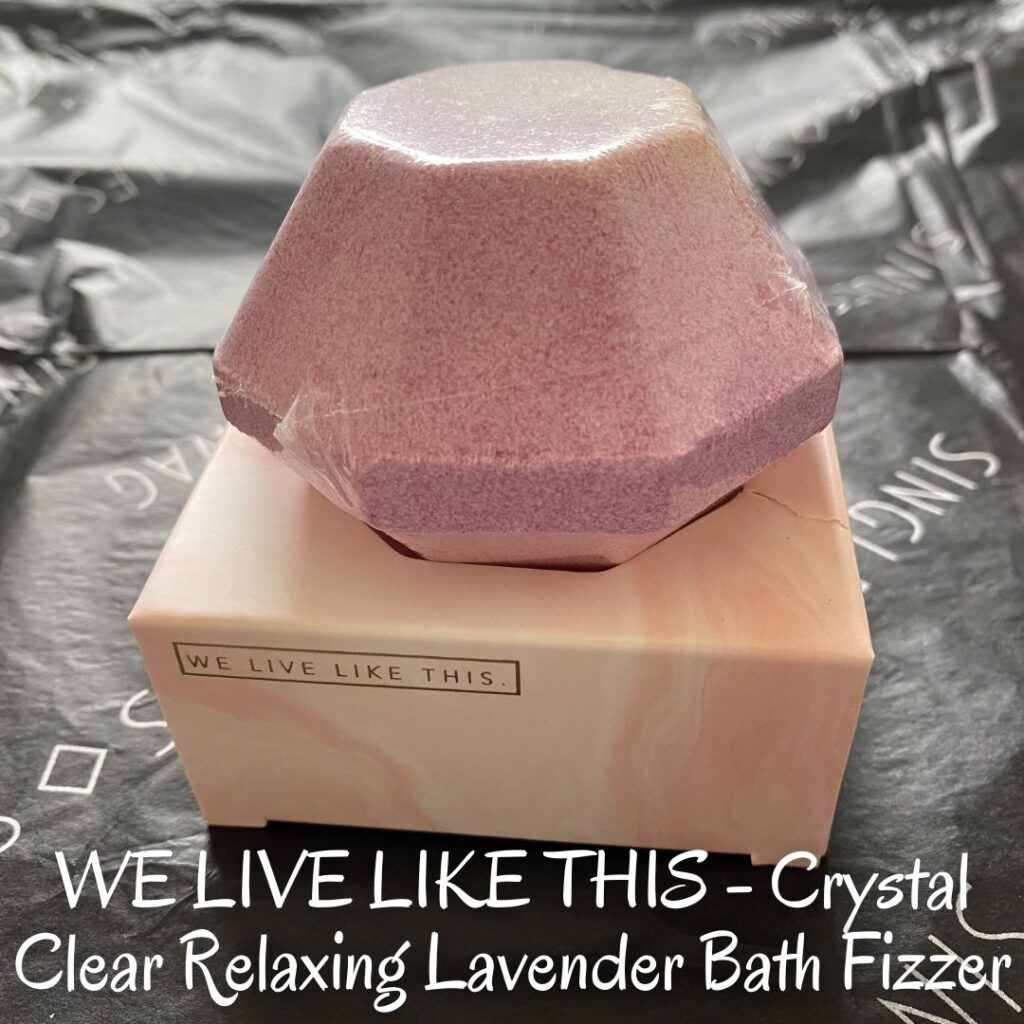 This wonderful bath bomb is a great addition to your home spa date, one that will surely help you relax and feel more refreshed. Not to mention how much it will elevate your bath. Unfortunately, it's also a bit anticlimactic, because it didn't "explode" like I thought it would, which is part of the fun of a bath bomb… But it was still really great and made my bath pink and so much nicer.
LILY'S SWEETS – Dark Chocolate Peanut Butter Cups
Perhaps it's due to the fact that this chocolate has traveled a long way, mixed with the fact that I don't have much of a sweet tooth – but I just did not like this at all. One bite was way more than suffice to know this. It was very bitter and even tasted a bit soapy. I actually also got my mother to taste it, because she adores chocolate, and she couldn't even swallow one bite. It also looks nothing like the picture on the package itself.
VIOLET HARPER – Isla Layered Necklace + Black Druzy Earring Set
This set is officially my new favourite jewelry. They have fast become my go-to pieces, especially the necklace – which is so elegant and delicate. Even though it's gold, and usually I prefer silver. Also the earrings are great, and so very unique. I love the colour black and I adore black jewelry – I have a black necklace I got as a gift once, and I've been dying to get more black jewelry ever since. So these earrings were a great addition to my black jewelry collection. The whole set also feels like great quality, and doesn't cause infections in my ears (like many earrings do) or breaks easily.
CANYON MOON – Midnight Rose Scented Candle
This candle doesn't even need to be lit to fill the room with a wonderful scent. It's also a great addition for your home spa date, to help you set the relaxing and calming atmosphere, and even romantic. The tin it comes in is also very beautiful and elegant (and black!), and can probably even be repurposed once the candle is finished. I also love that it has a lid. I've had too many candles that got ruined because they collected dust, and that's near impossible to clean properly.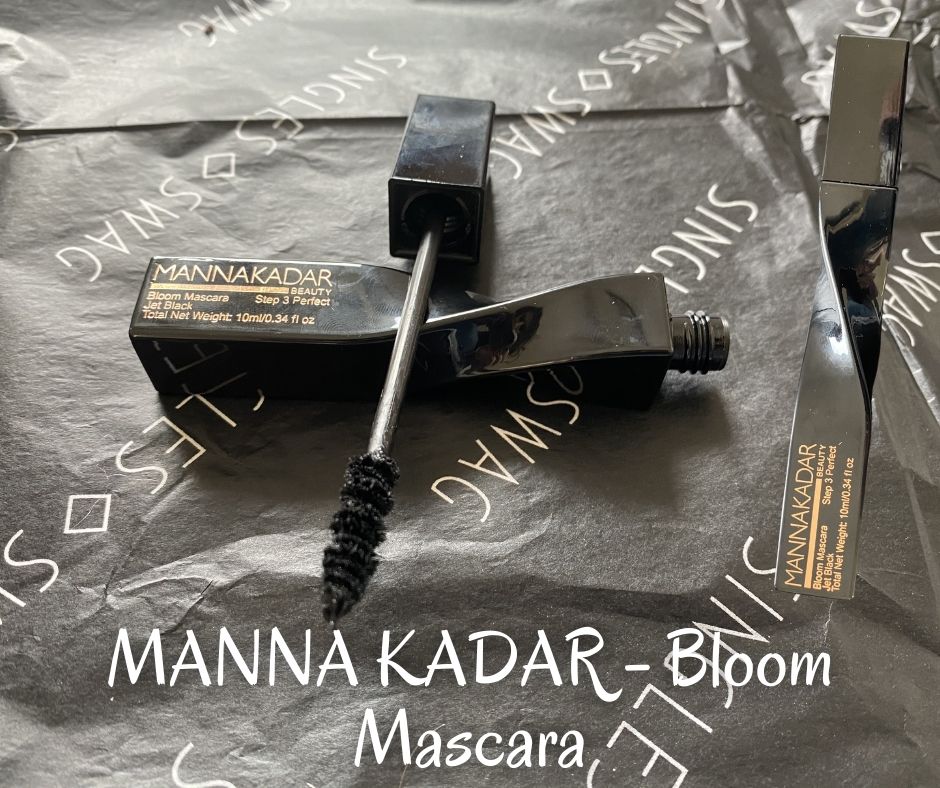 So this mascara is supposed to make your lashes look longer and give them a volumizing effect. While I personally found that it does give a great natural look, it isn't overly prominent or as intense as they claimed. It also doesn't apply as easily as the TonyMoly mascaras (that basically only need one brush or two), and took a few brushes and layers to start making a bigger difference. But I still love it, I actually prefer the natural look and I'm glad that it's not too much. It's always good to have at least one mascara that can give you that subtle look.
This book is actually a perfect pick for me, and I'm so pleased with it. I've never even heard of it before, but that's what subscription boxes are all about… Surprising you with things that you would have never thought to buy. Introducing you to new and exciting things. It's also a great reminder for us to spend some non-tech time with ourselves, especially before bed.
I'm not sure whether it was on purpose, or by mistake – my guess it was as compensation, but either way… I am so so so pleased that I received the regular sized box. This box was definitely one of my all time favourites, and I absolutely loved it and all the products. Not to mention, that I'm extremely pleased that I got the regular and not the petite.
CLICK HERE to get 15$ OFF your first box!
Also, once you order your box, you can shop some of these products on their online shop.
The total retail value of the box is $214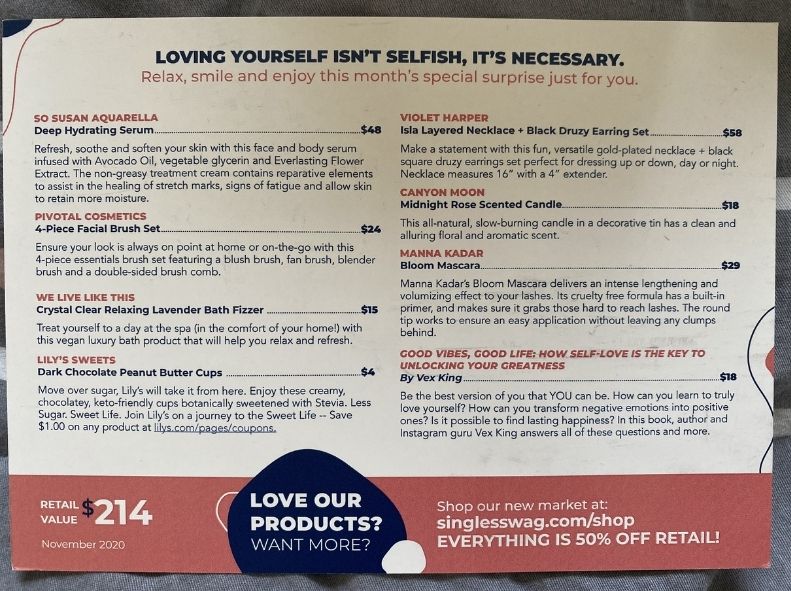 Singles Swag October Subscription Box Unboxing Video

** You can also check it out on IGTV or on YouTube
Please share and pin and spread the love 🙂