These are five easy steps for you to create your own arts & crafts self date, to help you spend quality alone time.
This is by far my all time favourite date. I've always loved doing creative projects, I love doing arts & crafts, especially if they're DIY ones. Getting your creative juices flowing on this date with yourself, is a great and productive way to spend some quality alone time. Which is super crucial when dating yourself – the time you spend with yourself needs to be valuable and even better, if it makes you feel productive.
In addition, I also believe that each person should practice some form of art to some extent. As I've mentioned before, I believe that art, in all its forms, is very therapeutic. Whether you're good at it or not. Especially on this date, you don't have to be artistic to enjoy it. I know what you're thinking, this date isn't for me, I'm no good at this. But you don't have to be, to enjoy it. In fact, when you're bad at it, you can have even more fun, because you accept that it won't come out perfect, and just embrace it. Let go and have fun with it. Learn how to just laugh at yourself.
There are quite a few ways you can create this date:
DIY project with recycled materials, or random supplies you have at home. (i.e Nespresso Lamp).
Arts & Crafts subscription box or kit from an art shop (crafts subscription boxes).
Head to an art shop, pick out some supplies and get creative with your imagination.
Tips to go all out:
Like always – disconnect from your phone and social media.
Make a whole day of it with no rush.
Don't buy the cheapest supplies you can find, as they are more likely to get ruined and frustrate you.
Try making a couple of different small products to make it interesting.
Make a nice, fun list of everything you need.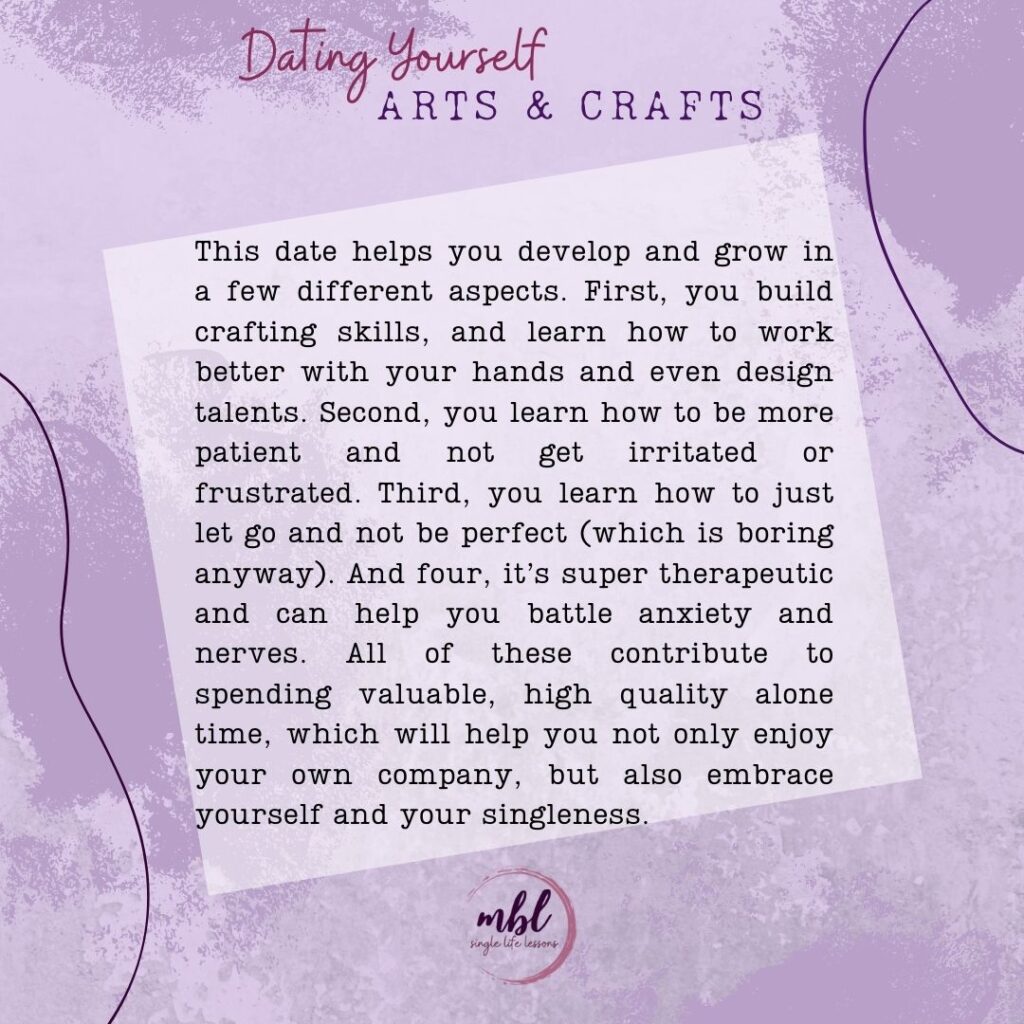 1. Choose your project
This is the first, most basic and fundamental decision of this date. It's important that you choose carefully and make your decision based on what you love and enjoy. You need to pick a project that will be simple and easy for you to complete, while still challenging yourself a bit. So it won't frustrate you and make you give up… But also won't make you feel bored, and like you're really doing something great. This requires you to know yourself, your weaknesses and strengths.
Whatever you choose, make sure you have clear and proper instructions on how to create it… As you want it to be fun and free, so you don't constantly have to worry about overthinking it too much. Which is why I personally love getting crafts subscription boxes as they make it all so much easier and simpler. They supply you with all the tools you need to create one specific project. So if you don't mind not choosing the project and being surprised, a crafts subscription box would be perfect for you.
If you're lacking inspiration and are struggling to think of ideas… You can search through Pinterest to help you make this decision.
Choose a project that you know you will enjoy, that it's something you love doing or always wanted to try doing.
If you do arts and crafts projects regularly, try to choose something a bit different to what you would normally go for, so it will feel different and unique. And not like every other time.
2. Collecting your supplies
This is my personal favourite step, as I absolutely love art supply shops. They are certainly one of my happy places I could spend hours (and lots of money) in. So make a list of all the supplies you need to create the project you've chosen, and head out to your local arts and crafts shop. Make sure to check and double check your list to make sure that you get everything you need… There's nothing more frustrating than being half way through and in the zone, and then suddenly getting stuck, because you're missing supplies.
Try to go to the shop on the same day of the date, to make a day of it, and not the day before. But if it doesn't work out, that's okay too.
Have fun with it, make it an exciting outing and enjoy this whole process with yourself. Don't rush it and try to get everything as quickly as possible. Just take your time and make it great.
If you want, you can also purchase a crafts subscription box, they're amazing, fun and surprising. Especially if you're struggling to pick a project.
3. Creating the perfect settings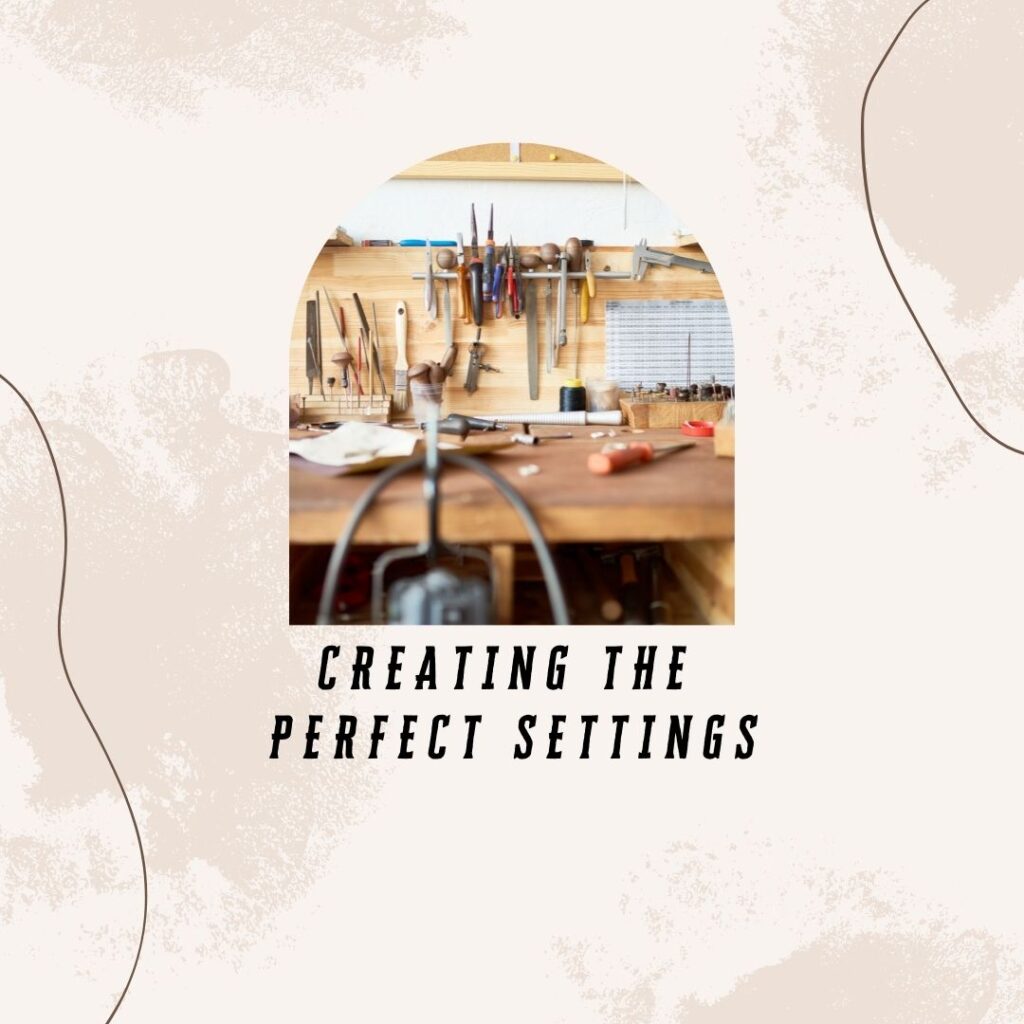 Before you get crafting, first make sure to set up the proper workspace. The environment you're in has a huge impact and effect on the success of your date. This may seem like a given, or silly to say… But it's important to me to mention it anyway, because it can make or break your self-date. So make sure to take the time to create a nice, comfortable space and atmosphere for you to work in. One that you can be in for the whole span of time you spend creating your arts and crafts project.
Get comfortable. – First with what you're wearing, you want to be cozy and not worry about restricting clothes. Secondly with the space you're in, somewhere you feel in your element and is also nice and cozy.
Make sure to also take the precautionary steps to prepare yourself and your space to minimize getting messy and dirty. Put down a mat or newspapers if needed, and wear something you don't mind ruining or if it got dirty.
Try to also create a fun and nice atmosphere with some music or an audiobook in the background. Personally I go crazy when it's too quiet, so I have to have something as white noise. Plus, it can get you hyped and in the mood.
4. Drinks and snacks
As I've mentioned in previous dates, having your favourite snacks and drinks can definitely lift your mood and upgrade the date. It gives it that extra push to make it a bit more special and unique. Especially if you go all out and get some extra special snacks and drinks you only get on special occasions. So when you're out shopping for your supplies, make sure to stop at the supermarket to get some of your favourite drinks and snacks to go with the date.
Personally I prefer something easy and simple that I can eat without having to worry about it getting all over the place or making a mess. If it's something that falls apart and leaves crumbs everywhere, it can get stuck in your project.
And vice-versa, you want something that you can eat without getting it dirty from all the products you're using. So maybe something you can eat with a fork or a spoon, or maybe have napkins you can grab them with.
5. Get crafting and take your time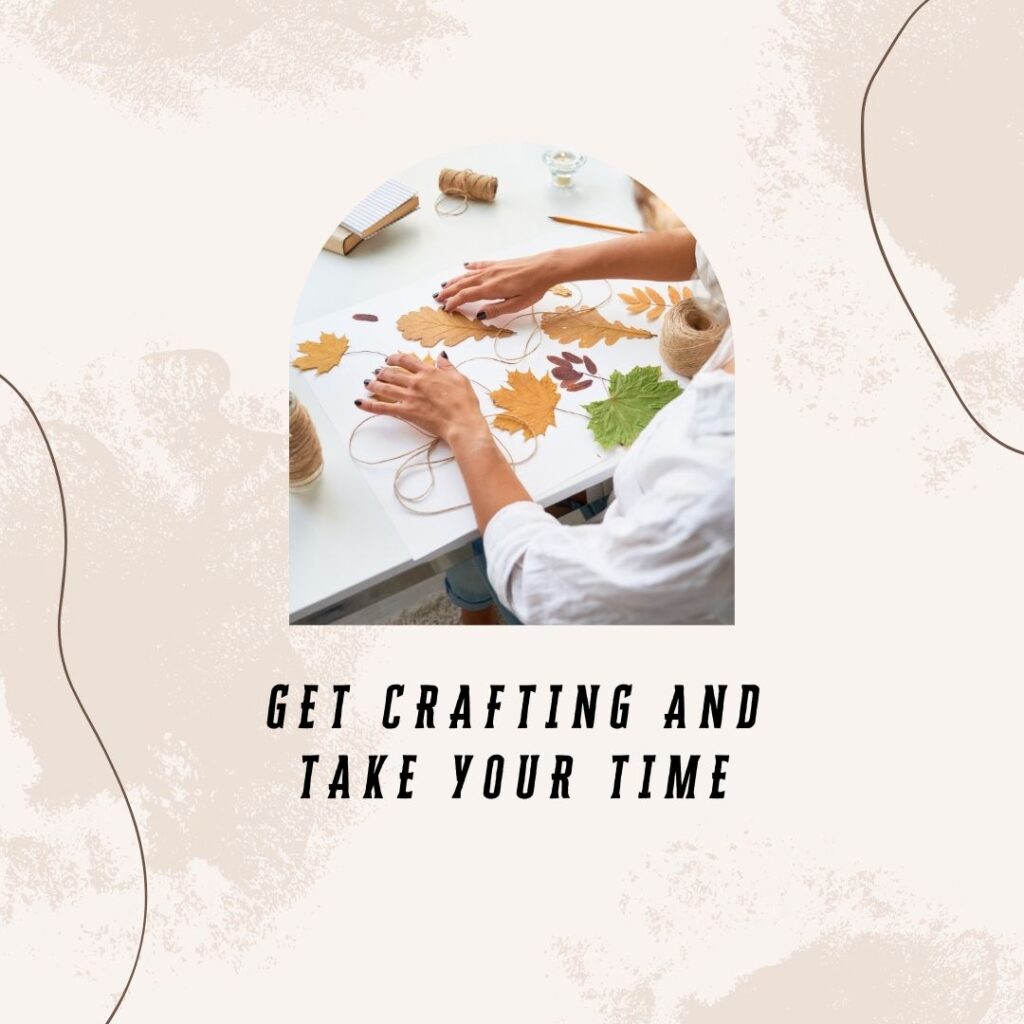 Just like any other date, try not to rush it and take your time if you can. This date is supposed to be fun and enjoyable… Adding the pressure to get it over and done with, will only ruin it all. This is a stress free environment, and you want to learn how to enjoy your own presence and company. To do that, you need the time you spend with yourself to be great enough for you to want to spend alone time. Specifically while crafting, you want it to be pressure-less and relaxing.
Arts and crafts can be very therapeutic, when you just let go and get into the zone. No pressure or stress, just you in your own un-rushed bubble of relief.
Take your time to read over the instructions to make sure you understand the steps and process… Which will save you frustration from getting something wrong or needing to go back a few steps to redo parts of it.
Don't worry about making it perfect, and don't worry too much about messing up, just enjoy the process. Make it fun, and if it comes out ugly, make it also funny.
What I love most about this date is that it helps you develop and grow in a few different aspects. First, you build crafting skills, and learn how to work better with your hands and even design talents. Second, you learn how to be more patient and not get irritated or frustrated. Third, you learn how to just let go and not be perfect (which is boring anyway). And four, it's super therapeutic and can help you battle anxiety and nerves. All of these contribute to spending valuable, high quality alone time… Which will help you not only enjoy your own company, but also help you embrace yourself and your singleness.
Happy crafting!
Stay safe, stay healthy and stay strong!
All my best,
Michal B.L.
CLICK HERE for more self date posts
Please share, pin & spread the love 🙂